Joe Hart says West Ham's trip to Crystal Palace on Saturday is "humongous", and their biggest match of the season.
The Hammers currently sit 16th in the Premier League, above the drop zone only on goal difference, while Roy Hodgson's struggling Crystal Palace are bottom with three points from nine games.
A win for Palace could change the complexion of the bottom end of the table, and goalkeeper Hart says the clash at Selhurst Park is their cup final.
Hart told Soccer Saturday: "We've had wins, big wins, and not followed them up. Saturday is a humongous game, no matter what had happened at Wembley, Saturday is a huge game. We want to bring that second half form into Saturday.
"We're approaching it as the biggest game of the season. Crystal Palace are our cup final right now. We need to get some points on the board, and we need to get the group of fans behind us, who are struggling at the moment, and I understand why.
"That's the most important thing. Palace are probably having the same meetings, discussions as we are, they have the same feelings about the game as us. It's a huge, important game, and we need to be right.
"We want to be in games, in charge of games, and don't want to have to react, but we did what we had to do. But that was one of however many games we've had this season, and one of the highlights, but there has been a lot that hasn't been good enough."
Fresh from a dramatic comeback at Wembley, where West Ham came from 2-0 down to beat Spurs 3-2 in the Carabao Cup fourth round, Hart added that the win is only a good result if they take it into their next game.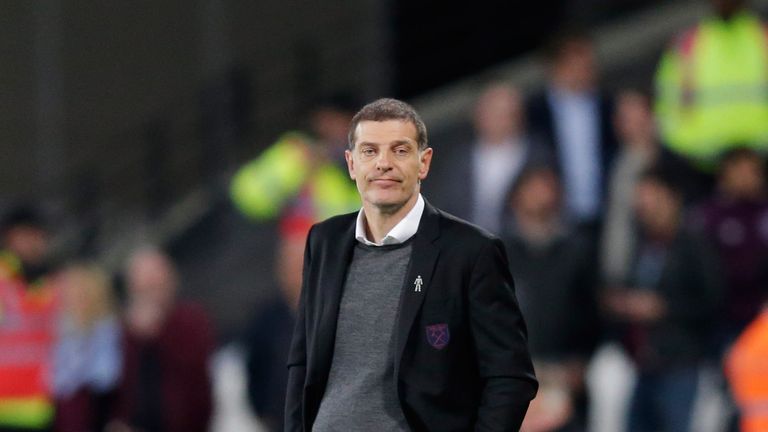 "It's only a good result if we can build on it," Hart said. "We have [done ourselves justice] in short bursts. We've not had any games where we've been blown away by anyone, but we've had 20 good minutes, then five minutes off, and you can't afford that in this league.
"You can't afford to not concentrate. It's not a question of not giving 100 per cent - I genuinely believe we have a squad of players who want to give their all - but the channelling a direction of our intensity needs to be at the right times."
Hammers boss Slaven Bilic has come under pressure in recent weeks after some poor performances, but Hart says he and his team-mates are invested in what the Croatian is trying to do.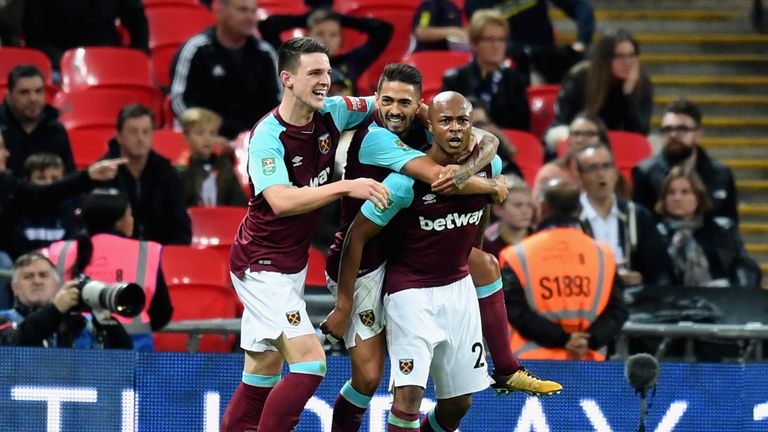 "I don't think we have to prove that we're playing for the manager, we turn up for training every day for him; he tells us what to do and we do it.
"Speculation will always be rife in football, and that's people's jobs: to talk, create the atmosphere outside [of the club]. But we stay strong inside, train hard, ask a lot of each other, and we're going to have to keep doing that.
"We ask a lot of the manager, hopefully he's going to ask a lot from us, and when we come together, we've seen what we can do, so there's no excuse for us not to do it."
Hart is currently at West Ham on loan from Manchester City, having lost his place as No 1 at the Etihad Stadium once Pep Guardiola arrived last summer.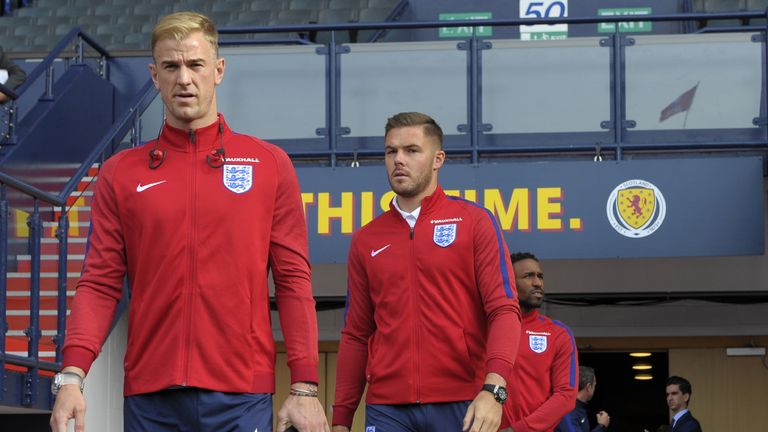 The 30-year-old's England place is also under threat from Jack Butland and Jordan Pickford, but Hart insists that despite a rollercoaster two years, he has nothing to prove to his critics outside of the game.
"I've still got plenty of time, plenty of football left in me, so I want to make the most out of my [time at West Ham]. It's not changed my hunger and desire for football.
"I need to keep Slaven Bilic happy, I need to keep playing well for Gareth Southgate, my team-mates, other than that I've got nothing to prove to anyone. Simple as that."
Watch the extended interview with Joe Hart on Soccer Saturday from midday on Sky Sports News