Football Commentator & Columnist
Martin Tyler's stats and facts: Who have England never beaten?
Last Updated: 14/05/18 11:24am
Which nations are England yet to beat? What's their longest ever unbeaten run? Has any team a worse record than Tottenham at Chelsea?
Sky Sports commentator Martin Tyler has the answers to those questions and more.
Got a question for Martin? Tweet @SkySportsPL with #TylersTeasers and do not forget to have a go at his latest teaser from Wembley Stadium on famous Premier League Italians.
Tyler's starting stat
I was at Wembley on Tuesday to see England finally concede a goal - a first since Stanislav Lobotka for Slovakia in September. They then played 624 minutes without letting in a goal before Lorenzo Insigne's penalty for Italy.
However, England remain unbeaten in the 2017/18 season and Gareth Southgate's record as manager is P16 W8 D6 L2.
Jamie Vardy has scored seven in nine for Leicester and got his seventh England goal on his 21st cap. However, on Friday night against Netherlands, he played 23 minutes and did not have a touch - although as I said in commentary, he "smelt the ball a few times."
Lewis Cook became the first Bournemouth player to win a senior international cap for England, while England's most capped outfield player in the squad is now Jordan Henderson (38), just ahead of Danny Welbeck and Raheem Sterling (37).
This was only Italy's sixth visit to Wembley - and their first since 1997. They have only lost once (2-0 in 1977). England have only won one of the last eight meetings.
Never beaten by England
Which nations have England never beaten? (Joe, Widnes)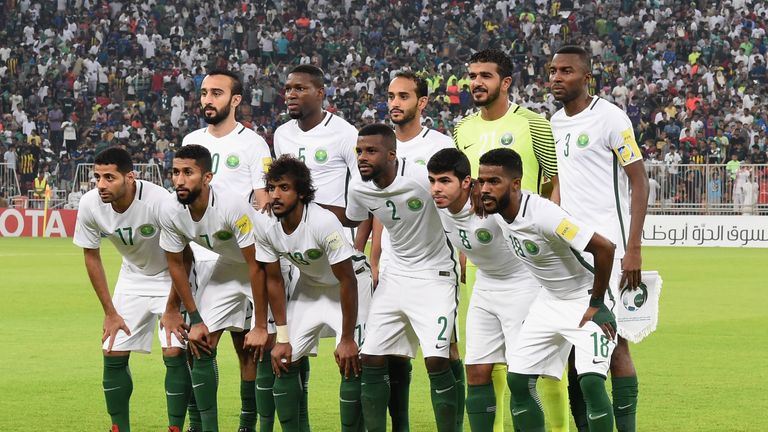 MARTIN SAYS: Believe it or not, with the exception of just one nation, England have beaten every single opponent they have faced more than once on the international stage.
Saudi Arabia are the only team England have faced more than once without winning. In November 1988, a 54th-minute Tony Adams equaliser rescued a 1-1 draw for Sir Bobby Robson's side in Riyadh.
The two nations then played out a drab goalless draw at Wembley in May 1998 as they prepared for that summer's World Cup in France. So while they have never beaten them, they have never lost to them either!
England have not lost to any of the of the 14 teams they've faced on just one occasion but they have failed to beat six of them - Algeria, Commonwealth of Independent States (which is what the Soviet Union were known as when the bloc was being dismantled) Ghana, Honduras, South Korea and Costa Rica. They will get the chance to beat Costa Rica at Elland Road on June 7 in their final World Cup warm-up.
England going unbeaten
England are unbeaten in their last seven international games but what is their longest unbeaten run? (Mike, Derby)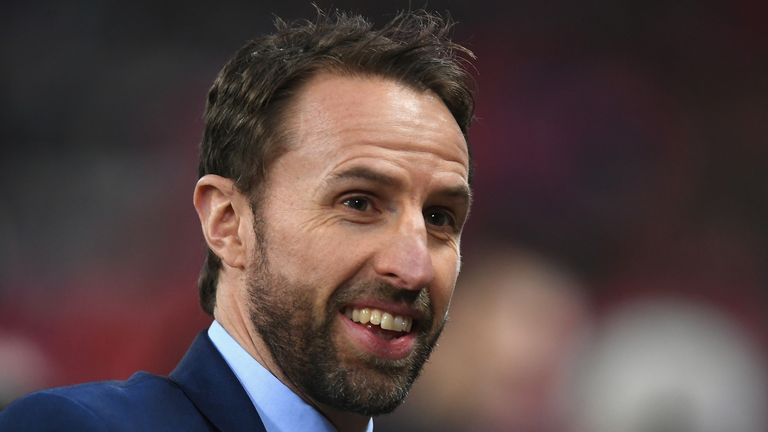 MARTIN SAYS: England extended their unbeaten run to seven games with Friday's 1-0 victory over the Netherlands in Amsterdam and then extended it to eight with a 1-1 draw with Italy on Tuesday after your question came in.
It means Gareth Southgate's men last tasted defeat in a 3-2 loss to France in June 2017, although they are some way short of the record 20-game unbeaten run between March 1890 and March 1896.
England's longest unbeaten runs since the turn of the century have both been 15 games, with the first of these spanning Sven-Goran Eriksson and Steve McClaren's tenures. After a shock 1-0 defeat in Northern Ireland, England went unbeaten from October 2005 until a Euro qualifier in Croatia in October 2006 when they lost 2-0.
England were, of course, eliminated from the World Cup during that run but that came on penalties after a 0-0 draw with Portugal in the quarter-finals.
Roy Hodgson oversaw the second 15-game streak between June 2014 and October 2015, which began with the infamous goalless draw with Costa Rica at the 2014 World Cup and ended with a defeat in Spain in November 2015.
Interestingly, England will equal those modern-day runs if they reach the quarter-finals of this summer's World Cup without defeat and set a new record if they reach the last four in Russia.
Not a lot of goals
Burnley's games this season have seen a total of 53 goals. What is the record for lowest number of goals for a club in the Premier League? (Sid, Thetford)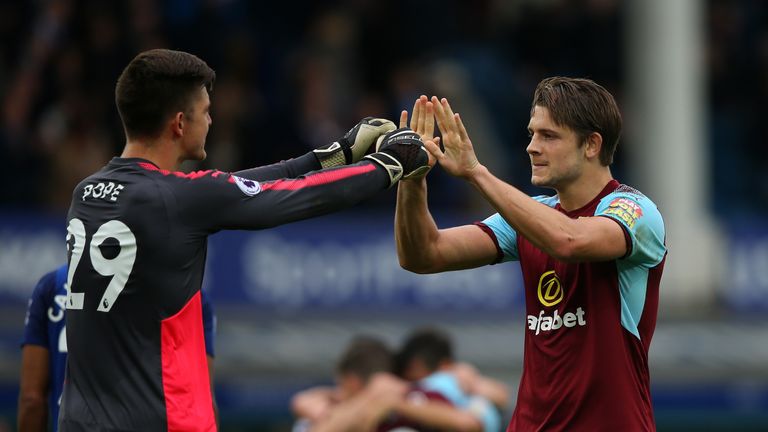 MARTIN SAYS: As you've rightly pointed out, Burnley's 30 games this season have yielded just 53 goals - they have scored 27 and conceded 26.
Thanks to our friends at Opta, we can tell you that is just 13 goals shy of the lowest total in a 38-game Premier League seasons. That record belongs to Leeds United, whose games in 1996/97 yielded a combined total of 66 goals - 28 for, 38 against.
Interestingly, if Burnley's remaining eight games were to see the same number of goals the corresponding fixtures drew, they would match Leeds' tally.
Here are the five lowest goal tallies for a club's Premier League fixtures (38-game season):
Fewest match goals in 38-game PL season
| Season | Club | Goals for | Goals against | Total |
| --- | --- | --- | --- | --- |
| 1996/97 | Leeds | 28 | 38 | 66 |
| 2008/09 | Fulham | 39 | 34 | 73 |
| 2006/07 | Man City | 29 | 44 | 73 |
| 2004/05 | Blackburn | 32 | 43 | 75 |
| 1998/99 | Arsenal | 59 | 17 | 76 |
Burnley's matches need to average 2.88 goals-a-game from their remaining eight fixtures to avoid joining the above list.
Bridge of sighs
Tottenham have never won at Stamford Bridge in the Premier League. Has any other team played that many times at an away ground and not won? (Chris)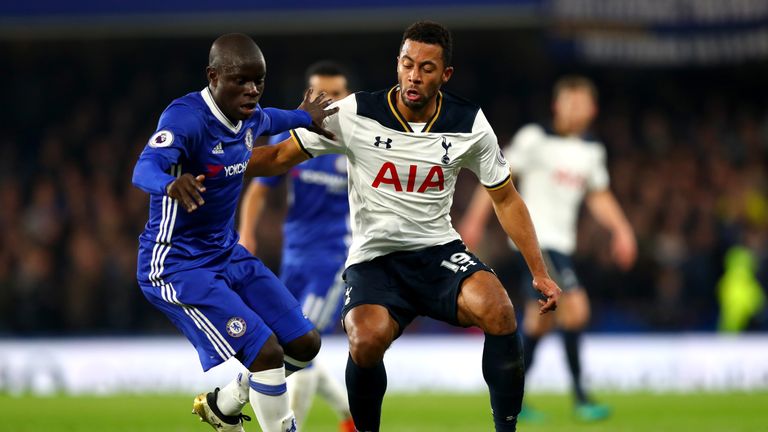 MARTIN SAYS: Tottenham go in search of their first Premier League victory at Stamford Bridge at the 26th time of asking in front of the Sky Sports cameras on Super Sunday.
There have been plenty of nearly moments from a Spurs perspective at the home of one of their rivals, but they hold the unenviable record for the longest winless run at an away ground in the Premier League era.
In fact, Spurs have gone 27 league visits to Chelsea without a win, as they did not win the last two meetings in the old Division One.
That's eight games more than the next longest run without a win at an away ground, with Southampton without a victory in 18 trips to Arsenal.
Sunderland have failed to win in 16 attempts at Liverpool and Arsenal while Middlesbrough are winless in 15 visits to Chelsea's Stamford Bridge and Anfield respectively.
Longest winless away runs in PL
| Club | Opponent | Games |
| --- | --- | --- |
| Tottenham | Chelsea | 25 |
| Southampton | Arsenal | 18 |
| Sunderland | Liverpool | 16 |
| Sunderland | Arsenal | 16 |
| Middlesbrough | Chelsea | 15 |
| Middlesbrough | Liverpool | 15 |