David Moyes says West Ham players will be 'mentally stronger'
By Richard Cooke
Last Updated: 30/03/18 3:49pm
David Moyes says his West Ham players will be "mentally stronger" when they play Southampton at the London Stadium on Saturday, adding the home support will be "right behind the team".
It is West Ham's first home match since the shameful scenes which marred their game against Burnley three weeks ago, when supporters invaded the pitch on several occasions as Moyes' side conceded three second-half goals.
However, Moyes expects a more positive atmosphere against Southampton, with 17th-placed West Ham two points clear and one spot above Mark Hughes' side ahead of the match.
"I think the atmosphere will be great at our stadium," Moyes said. "It has been great, with the exception of one occasion, since I've been here. I've got no worries about the supporters.
"The supporters are right behind the team here and I still think they are right behind the team and I think they will show it as well."
"Our first-half performance [against Burnley] was really good, but I've got to say Nick Pope made two fantastic saves which probably altered the game.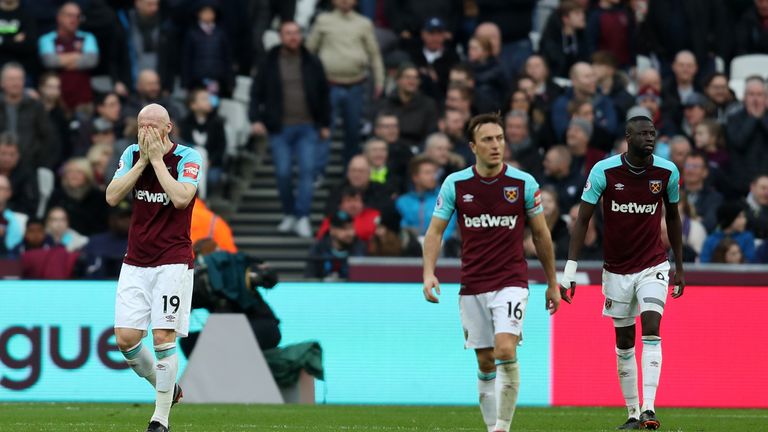 "Burnley started the second half better, got the goal and then things changed. It was a dramatic change not just because of the goal but because of the whole atmosphere which the players didn't enjoy.
"But we're prepared now, the players are prepared. If it happens again and we get in that situation we'll be much better, we'll be mentally stronger and hopefully do the right things."
West Ham will implement "heightened" security measures for the match which will cost the taxpayer in London £60,000, according to Sky sources.
Almost 20 fans have been issued with lifetime bans following the trouble on March 10, but Moyes says the players can do their bit to ensure the atmosphere is less volatile this time.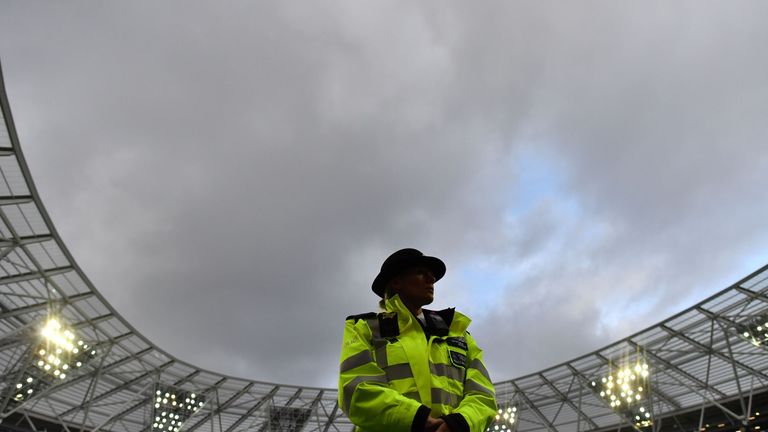 "Wherever you go, you want the crowd behind you," he added. "If you perform well, you'll have the crowd behind you.
"When it's good, it's really good. When you're not doing well, they let you know. That's part of West Ham, who have a really passionate fan base.
"We've got to make sure, if we go a goal behind, we come from behind like we did against West Brom.
"We played well in the game against Burnley, so we've got to make sure that we don't let any disruptions affect our minds.
"I think the supporters will be right behind West Ham. They know the importance of the game. We'll try to do our part, so I'd ask the fans to do their part, too."