Who is the best player at West Ham? Who is the biggest joker? And who's the worst singer?
Marko Arnautovic has been revealing all about his Hammers team-mates to Soccer AM's Tubes, including talking about his dislike of selfies, not being able to smile, and THAT celebration against Southampton.
Here's everything Arnautovic had to say ahead of West Ham's Monday Night Football clash with Stoke...
Who is the biggest joker at West Ham?
I think it's Patrice Evra - Mr "I love this game". He is a very good guy. Another one is Cheikhou Kouyate. His English is not that good so it makes it very funny.
Evra is very professional, training hard and trying to keep the team together but in private and when we go for dinner you can feel 'I love this game'. Definitely.
Who is the best footballer?
I think we have a lot but I go for Manuel Lanzini. He has a lot of quality and he is going to reach the top if he continues like this, hopefully without injuries.
Also Masuaku. Sometimes he does too much and he knows that but he just likes the game. Maybe he likes to have a lot of fun with the opposition and people in the game, but I put him up there.
Who's the hardest?
You don't mess with Pablo Zabaleta. He is not just looking hard, he is hard. And Ginge, James Collins, he likes also some legs and bones. Those two are right up there.
In boxing, I beat them both, no worries, but on the pitch you have to be careful. I pick those two on the pitch. I used to do taekwondo when I was small but I don't like to fight, I like to have fun. My brother used to train and was very good and I was with him quite a few times. I am relaxed and calm but if it comes to it, no problem.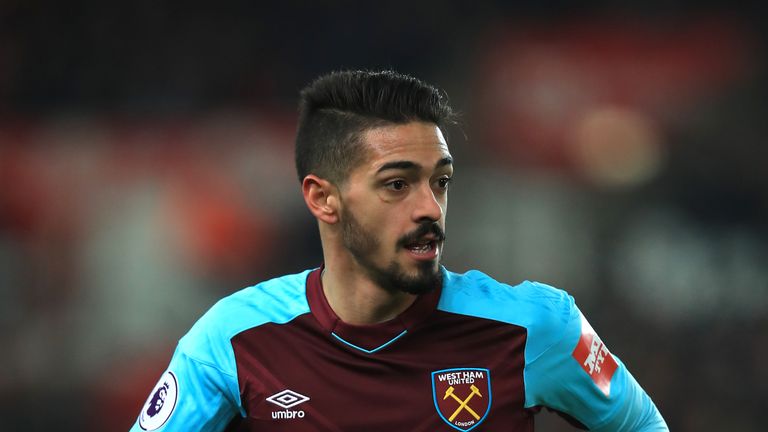 Who's the DJ?
Before the game, it's Joe Hart and at the training ground, it's Pedro Obiang. They play the music I like, hip-hop, so I give them full credit. If we give it to James Collins it is better some players leave the room, because the 70's, 80's, 90's, he likes the old music…
Best dancer?
Me. Nobody can beat me. I like to dance, I love music and sometimes in the changing room I am dancing.
Who is the teacher's pet?
Of course the skip, Nobes [Mark Noble]. He has to talk to the gaffer a lot. When the gaffer wants to give us advice about the team he talks to Nobes and the senior players. He talks to everyone but most of the time it's the skipper.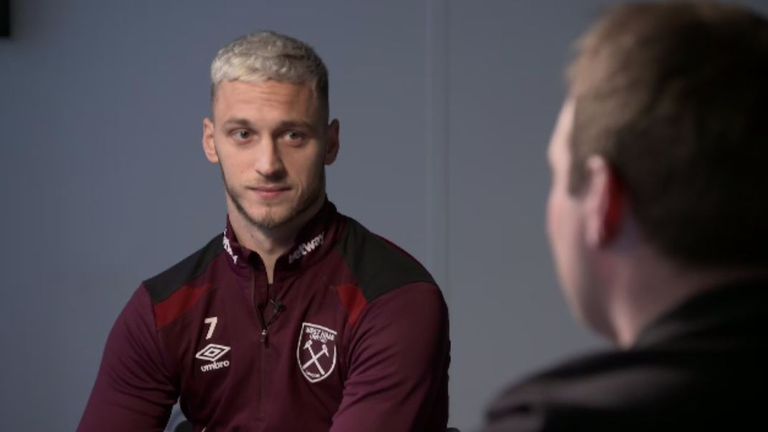 Who is the nutmeg king?
Lanzini likes to do it, Masuaku, Joao Mario. They are the guys who do it most.
Who wears rubbish clothes?
Obviously everybody has their own style but for me it's Pablo Zabaleta at the top, near Aaron Cresswell. They say to us we always wear things like tracksuits but I have a long drive so I want to feel comfortable. For Cress it's not far so I don't understand why he always wears his tracksuit. His clothes are bad.
Zaba is still young but on the passport not anymore. He always wears jeans but not the kind I like. Everybody has their own style though…
Cheikhou Kouyate wears strange colours, pinks and yellows.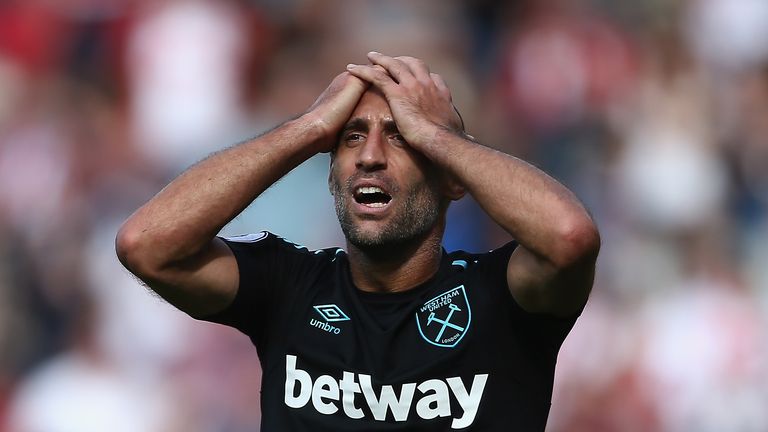 Who is the biggest diva?
Cresswell. After the shower he is always drying his hair and then styling it. Adrian as well likes to be in front of the mirror. Those two.
Who gets their hair cut the most?
Edimilson Fernandes, Kouyate and Masuaku. They always come with some signs in their hair or shaped up.
Who will go on to become a manager?
Zabaleta. He is already a manager. He tries to solve problems in the team. Also the senior players like Evra, Nobs, Ginge, they always try to give advice and they can become managers. They have the ability to do it.
I have nothing against Mark Hughes, I am thankful he brought me to England and made me the player I am. I give full credit to him. But I read some things and people told me some things that he said about me before the game and I didn't like that. It was emotions, nothing personal.
Marko Arnautovic on his celebration against Southampton
Best singer?
I will pick Evra. You know about his videos, he sings a lot.
Who is always taking selfies?
Snapchat king is Fernandes. Every day he is snapping, filming something in his car, putting something up. I told him to stop already because it's annoying but he is not listening. He keeps enjoying, so I think I should talk to the CEO from Snapchat to ban him because it's too much! He is the worst one. Every day.
I don't like pictures. People always say this guy is never smiling and is arrogant, but I smile a lot with friends and family but when you have to take a picture and smile I can't do it. I need to find something funny to smile.
A lot of times I have fans asking for pictures and they say 'smile', but I can't. It's not because I'm a mean person or don't want to be in the picture but I just can't do it when you say 'go, smile'.
Hardest shot?
I would say Arthur, Cresswell, Andy Carroll, myself. Arthur likes to hit the ball hard. When it goes in it's a very good goal but if not the ball is gone.
Who is really clever?
Nobes is very clever, but everybody is clever in their own way.
Who gets fined the most?
We have other issues to solve to get points, rather than fines and who is the latest. But Cheikou Kouyate likes to come late, [Angelo] Ogbonna too, and me, but that's because of traffic - the M25 is not always nice!
Maybe next season when we do the fines nobody will come late!
Who will look after fines next season?
Nobes maybe. But if he wants me to do it I will do it, and believe me I will go after you!
In the national team we have fines and I am in charge of this and a lot of players got done. There is a lot of money in the box already, so don't come late when I am in charge! I will take your wallet. If you don't want to give me the money I will get it somehow!
Who's your best mate at the club?
I am good with everyone. I don't have everybody who speaks my language so I try to be on every table! But I get on well with Ogbonna, Evra, Kouyate, Masuaku, Fernandes, Zabaleta, Lanzini, Adrian…the whole club! Everyone. You can pick whoever you want.
Who practices their goal celebrations?
Nobody! You see some players like [Jesse] Lingard and [Paul] Pogba doing their celebration, but we don't have that. We try to win games first of all so we don't have the time to look into celebrations.
And your celebration against Southampton?
I said a lot of times it was emotion. I have nothing against Mark Hughes, I am thankful he brought me to England and made me the player I am. I give full credit to him. But I read some things and people told me some things that he said about me before the game and I didn't like that. It was emotions, nothing personal.
Watch West Ham v Stoke live on Monday Night Football from 7pm on Monday