David Moyes admits no decision has been made on Joe Hart's West Ham future
By Danny Gallagher
Last Updated: 27/04/18 4:04pm
David Moyes has admitted Joe Hart's future is uncertain as West Ham prepare to take on his parent club Manchester City on Sunday, live on Sky Sports.
The Hammers will welcome the champions to the London Stadium, with Hart unable to play due to stipulations of the loan agreement and Adrian coming in to take his place.
Recent reports have suggested Adrian may be playing his last match for the Hammers, while Moyes would not be drawn on whether the club have refused to take up the option of signing England international Hart on a permanent deal.
"There's certainly no talk on whether it will be Adrian or Joe Hart [as future no 1] until we're in a position of safety, or wherever we're going to be," Moyes said in his pre-match press conference on Friday.
"So no we've not discussed anything, to be honest."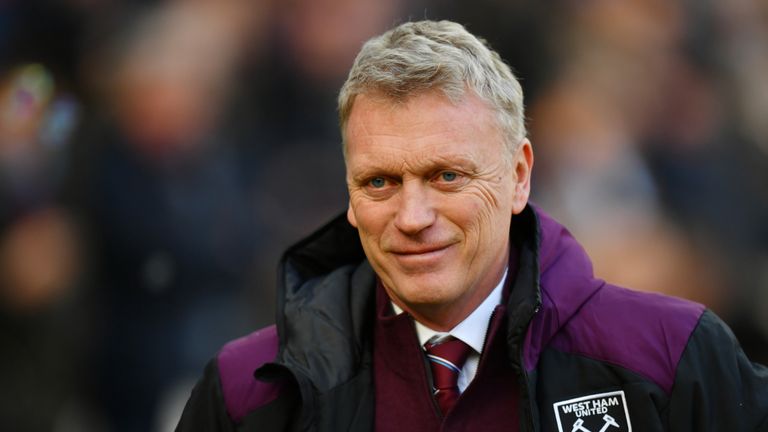 Moyes is hoping for a performance good enough to keep Adrian in the starting XI for the remaining weeks of the campaign.
"I hope he plays that well against Manchester City that he's available to play the next one, that's the plan. If you get in and you do well [you stay in].
"You can't play a Manchester United or City and do well without your keeper playing well so we need a big game from Adrian on Sunday."
City will arrive in east London already confirmed as Premier League champions, though Moyes believes there is never an easy time to face Pep Guardiola's men, who won't let their foot off the gas.
"I don't know if there's any good time to play Manchester City with the form they're in and the players they've got available.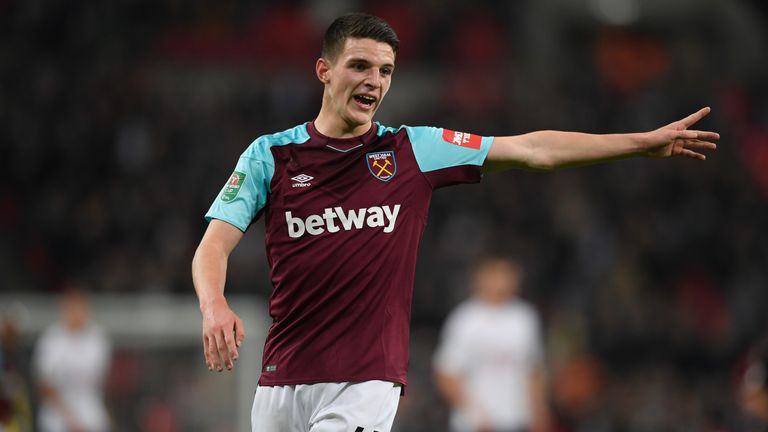 "We'll do everything we can to give them a game and make it as tough as we can and the objective is to try and take all the points."
The Scotsman also confirmed youngster Declan Rice would be getting a contract renewal, once the season comes to an end.
"We're due to renew it. If he'd played a certain amount of games in the first team then it was due for renewal so we'll do that.
"We'll not bother ourselves just now. We'll do it in the next week or two at the end of the season, but he's done very well."