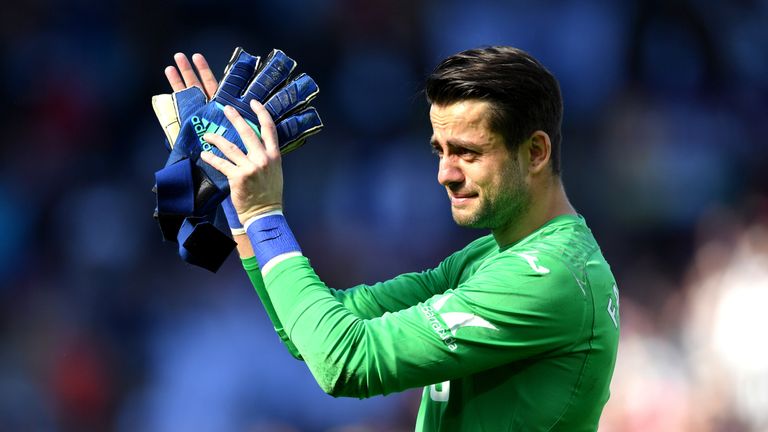 West Ham and Swansea are continuing negotiations on Monday over a deal -thought to be worth around £7m - for goalkeeper Lukasz Fabianski, according to Sky sources.
The former Arsenal keeper has admitted that he is awaiting news on a move as he prepares for Poland's World Cup opener against Senegal on Tuesday.
Sky Sports News understands that the two clubs are yet to settle on the scheduling of payments on a three-year deal, bringing an end to his four-year stay in south Wales.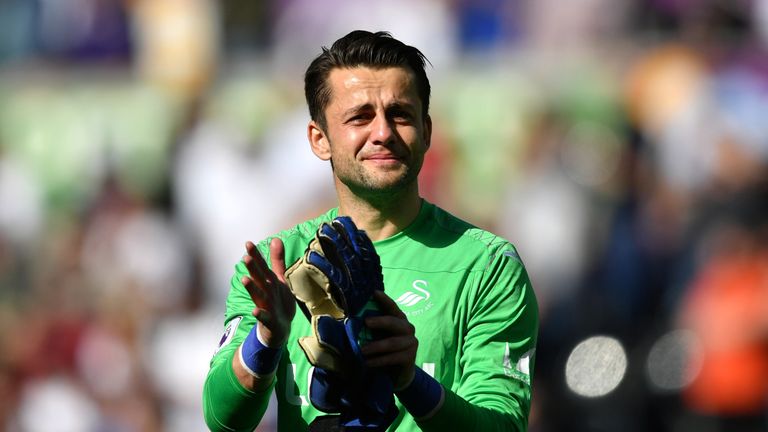 Speaking in Russia, Fabianski told journalists: "If I leave, I will regret that it happened at the moment when we fell from the league.
"I spent beautiful moments there. I remember that the club helped me in a bad time when I had health problems and I wasn't really playing at Arsenal.
"I was trusted and I met many great people in the city, I have a beautiful home there, in which I raised my son. The memories will last a lifetime."
With just one year left on his contract, Swansea will be keen to conclude a sale this summer.