West Ham midfielder Jack Wilshere hopes move revives his England prospects
By Michael Hincks
Last Updated: 18/07/18 3:02pm
New West Ham signing Jack Wilshere says the prospect of reviving his England career was a big factor behind his decision to stay in the Premier League.
The midfielder was overlooked in Gareth Southgate's 23-man England squad for the World Cup in Russia, a decision which left him "incredibly disappointed".
The omission came while Wilshere was at a crossroads in his club career, with the 26-year-old going on to end his 17-year association with Arsenal before joining West Ham on a free.
Having signed a three-year deal last week, Wilshere told Sky Sports News he hopes to perform his way back into the international fold.
"That's a big reason why I stayed in the Premier League. I've always said before, I love playing for my country, I'm proud to do it and it's been a while since I've done it," he said.
"While I'm playing and I'm still fit and healthy, I want to be playing for England."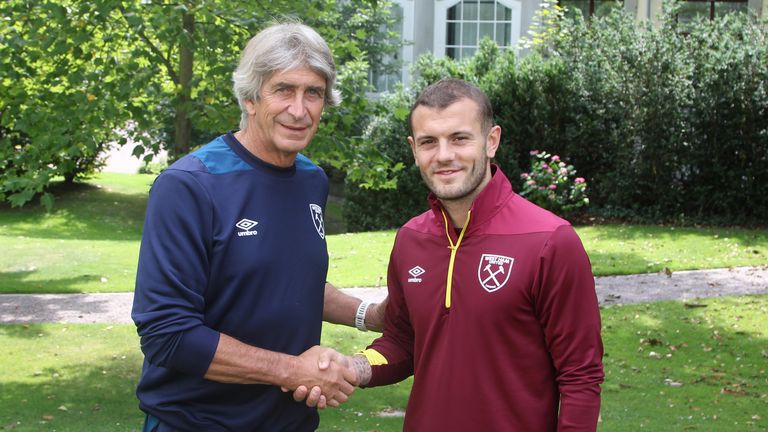 Asked if Southgate has been in contact regarding his England future, Wilshere replied: "Not really, but I'm sure it's open to every English player. As long as you're playing well, you're fit, and doing well for your club that's all you can do, and then rely on the England manager to pick you."
Under Southgate, England enjoyed a run to the World Cup semi-finals before coming unstuck against Croatia in extra-time.
Wilshere, who has played at two major tournaments for England, said he was proud of his country's effort, but denied it provided him with added motivation to force his way back into the side.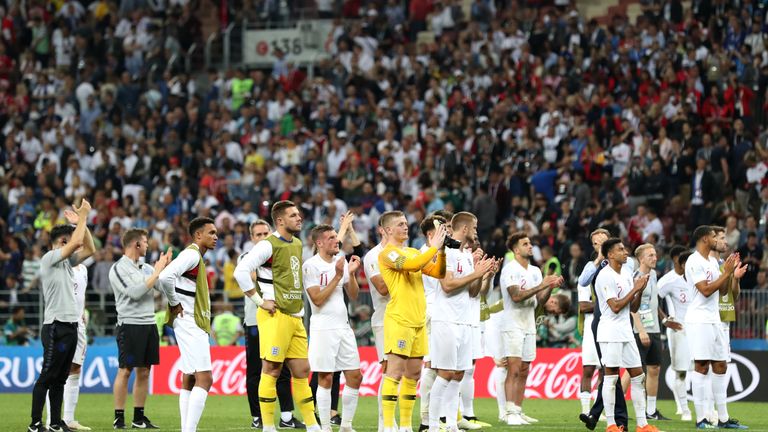 "Of course I was proud and happy with the boys and what they did over there. They really played with freedom. That's something I want to be part of."
Jack Wilshere
He added: "I wouldn't say it has motivated me more. I've always been motivated to play for my country. Of course I was proud and happy with the boys and what they did over there.
"In past tournaments maybe we've been accused of not playing with freedom, and they really played with freedom. That's something I want to be part of. All I can do is play well for West Ham and hopefully get picked."
Meanwhile, Andriy Yarmolenko, Felipe Anderson and Issa Diop are among the players to have joined Wilshere as new arrivals at West Ham this summer.
A busy window has signalled the club's intention to build on a 13th-place finish in the Premier League last season, though Wilshere was coy when discussing their European ambitions.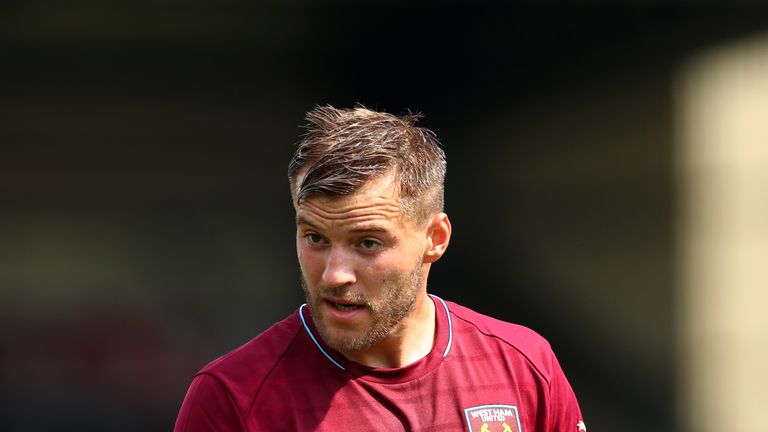 "We don't want to put any limits on our season," he said. "We've got some top players who have played in Europe's top leagues at top clubs.
"From a personal point of view I want to be playing in Europe. From the players they've brought in and the players that are there, they want a better season than they did last year.
"It's important we take each game as it comes and build up from there."
West Ham United Footballer Jack Wilshere ups his game this summer and proudly fronts the launch of NERF LASER OPS PRO, a new line of innovative NERF blasters ready for head-to-head, live-action laser battles. Players can also amp up their game with a free app. The NERF LASER OPS PRO line is now available for pre-order in the U.K. at select online retailers and will be available online and in stores later this month.