New West Ham signing Joe Cole eyes dream debut in FA Cup tie with Manchester United
New signing Joe Cole cannot wait to face Manchester United as he prepares for his second West Ham debut in the FA Cup.
Last Updated: 05/01/13 5:18pm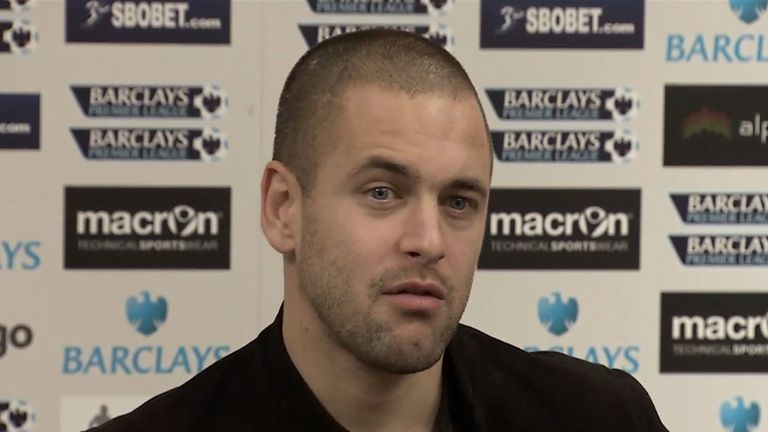 The 31-year-old midfielder has returned to Upton Park, where he began his career, on an 18-month contract and is set to face the Premier League leaders in the Saturday evening kick-off in one of the ties of the third round.
"That would be the dream to play," said Cole who emerged from the Hammers academy to sign professional terms in 1998.
"These are the games you want to play - Manchester United in the Cup. We'd settle for 1-0 but it will be a tall order. It is a tough ask and we'll be giving everything.
"I'm buzzing to play and make my debut again. I'm just looking forward to playing."
It will be an emotional occasion for Cole who became a fans' favourite before leaving for Chelsea in 2003 after the east London club were relegated from the top flight.
The midfielder, capped 56 times by England, got his introduction to first-team football with the Hammers back in January 1999 and also had spells with Liverpool and Lille on loan.
"I can remember I was cleaning the changing room floors when big Frank (Lampard senior) came in and said to me 'You got a suit son? You're in the squad tomorrow'," Cole said.
"I had to finish cleaning the floors, finish cleaning the khazi floors too, then got myself home and drove to the ground four hours early as I was really nervous.
"I came on when we were 1-0 down and Julian Dicks scored the goal that took us to a replay, then bang, you are there - gone from being a schoolboy to being a pro footballer."
Had things turned out differently Cole could have moved to Manchester United, having turned down an invitation to join the first-team squad at Wembley for the 1996 FA Cup final.
"Sir Alex Ferguson did want to sign me as a young kid, but I had made my decision to come here as all my pals were here and I was very comfortable here as a youngster," Cole added.
"They asked me to go the Cup final with them, but it wouldn't have been right going along and taking in all the razzmatazz of the day.
"It would have been lovely for a young kid, I was only 13 at the time, to go the Cup final with them, but it wouldn't have been right because I knew I was going to sign for West Ham, so we said no because I didn't want to lead anyone on."