Richarlison at Watford: Brazilian youngster could be a trendsetter
By Rob Mackenzie with Adam Bate
Last Updated: 19/11/17 5:42pm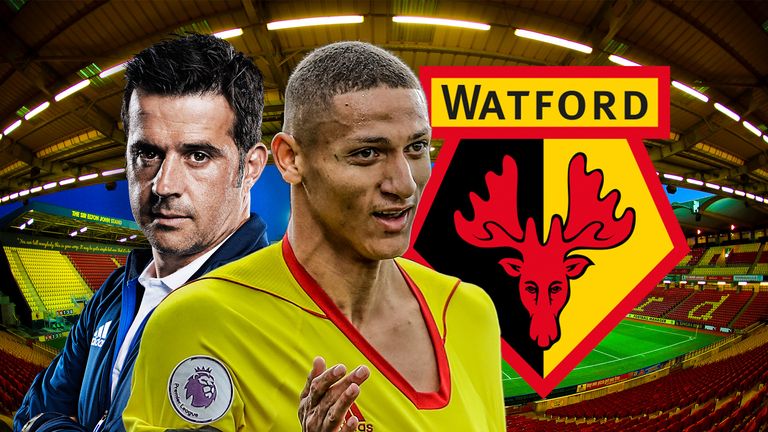 Richarlison is not in the Brazil squad just yet but the Watford man is certainly attracting attention in the Premier League.
The 20-year-old forward netted his fourth goal of the season in the 3-2 defeat to Everton at Goodison Park on Sunday, impressing again following his summer move from Fluminense.
But what marked him out as a potential star? And what can Premier League scouts learn from his successful transition to English football?
Rob Mackenzie was Leicester's head of technical scouting and has since worked as head of player identification at Tottenham. Here, he gives his assessment of the signing…
MACKENZIE'S VERDICT
One of the big challenges when buying for the Premier League is to identify players who are capable of handling the physical demands of English football. There are many talented players who can be outstanding in one competition but who are unable to reproduce the same levels in the Premier League, due to its tempo and intensity.
As a result, those responsible for establishing scouting strategies within Premier League clubs typically follow leagues that are perceived to be the most similar. This way they believe they can maximise the chances of a player being able to have a similar impact should they move to the Premier League.
Players who play outside of one of the top five European leagues are typically perceived as the biggest risk. I am inclined to agree. However, I feel the biggest factor to consider when assessing whether a player can reproduce their levels in the Premier League is not the number of goals they scored or chances that they created but their athleticism.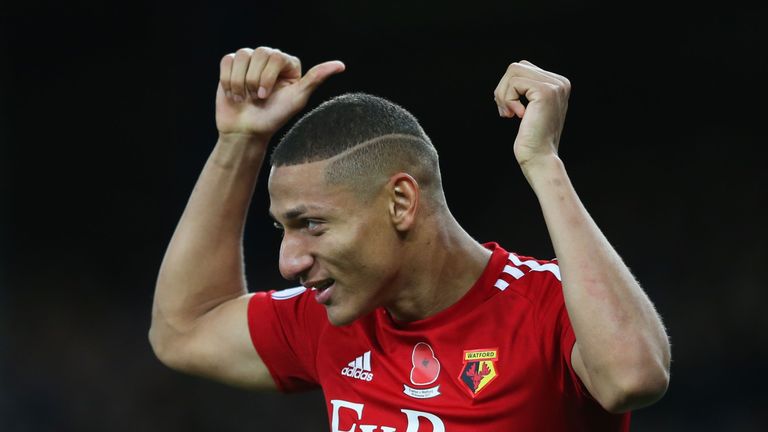 This is a trait that a lot of previous success stories for young players from lesser leagues share. For example, they include Romelu Lukaku (Anderlecht to Chelsea), Willian (Anzhi to Chelsea), Dele Alli (MK Dons to Tottenham) and Sadio Mane (Red Bull Salzburg to Southampton). The most recent recruit to add to that list is Richarlison of Watford.
Despite being only 20 years old, Richarlison has made the difficult transition to becoming a Premier League starter look easy. Both he and fellow Brazilian youngster Gabriel Jesus at Manchester City have had an immediate impact at their respective clubs having moved from Fluminense and Palmeiras respectively.
While both of these players undoubtedly have talent in terms of their ability on the ball and their goalscoring instincts, I believe it is the speed and sharpness of Jesus and the pace and power of Richarlison that have allowed them to transfer such positive form from the Brazilian Serie A to the Premier League almost instantaneously.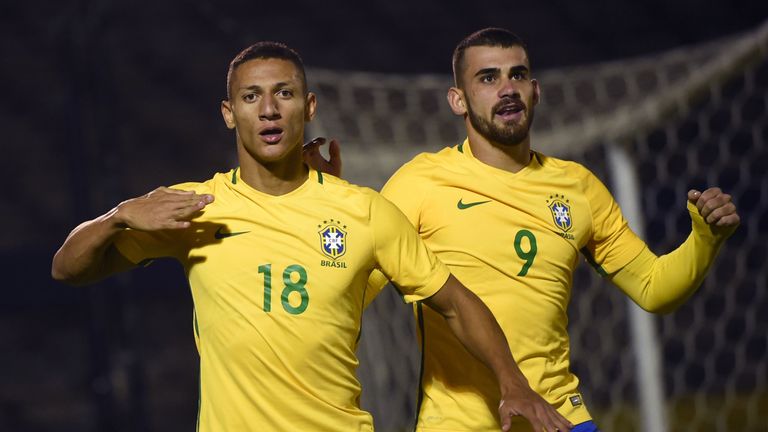 Interestingly, Malcom is also starting to deliver a high level of performance for Bordeaux following his £4.5m move from Corinthians in January 2016. At 20, his form is certainly attracting attention from big Premier League clubs. With Neymar still only 25, the forward options available for the Brazil national team look pretty good to me.
While Neymar's huge transfer saw fees spiral, Watford spent a modest £11m on Richarlison in the summer. Huge credit should go to the decision-makers at the club who considered him with one eye on the present and one on the future. His return of four goals and two assists shows his impact so far, but that is not necessarily the crucial statistic here.
The fact that Richarlison has been trusted to complete 10 of Watford's 12 games provides an insight into an underlying reason for his swift impact - his athleticism and robustness. It is not common for wide men to finish games as managers look to freshen it up. By doing so, he has shown excellent physical capacity and is young enough to develop even further.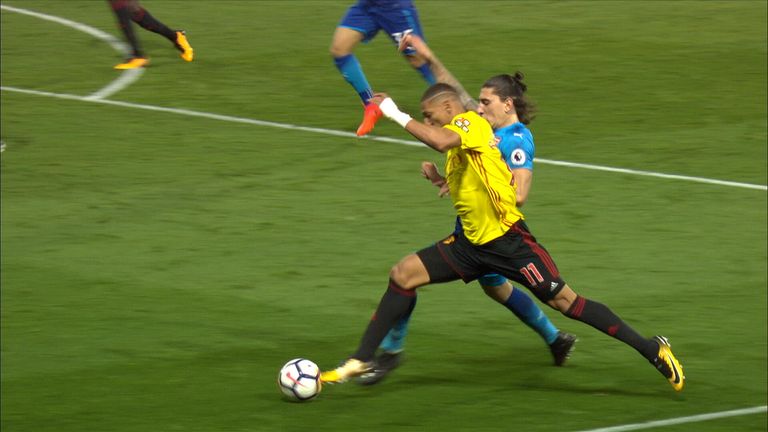 Richarlison's pace and power along with the speed and mobility of Andre Gray and Abdoulaye Doucoure has helped to provide a new attacking dimension for Watford on the counter attack. With this new threat on transitions, it is perhaps less surprising that they have picked up so many points on the road already this season.
A criticism that is often aimed at wide strikers playing in a 4-3-3 or 4-2-3-1 system is that they do not attack the box enough when the ball is down the other side. The same cannot be said for Richarlison. His pace makes him a threat when running at opponents with the ball at his feet - as shown in beating Hector Bellerin on the outside in the win over Arsenal.
It also allows him to burst into the box late just before the man in possession of the ball looks up and chooses who to try and pick out in the box. It is this pace and positivity that has led him to be the most fouled player in the Premier League so far this season. He even won the late penalty against Everton - his second of the season. No player has won more.
While it may seem a big risk to sign such a young player from Brazil who doesn't speak English, Watford had an advantage that others do not. In Heurelho Gomes they have a 36-year-old compatriot, someone very experienced and professional, who was perhaps earmarked as a role model for the young and potentially impressionable Richarlison.
Add to that the fact that Watford have appointed a Portuguese-speaking head coach in Marco Silva and this will have eased fears over the player settling in. Richarlison's tough upbringing - he spoke recently of having a gun pointed at his face back in Brazil when he was mistaken for a drug dealer - also suggests a resilience to his character to get this far.
As a now established Premier League club, Watford could very easily have fallen into the trap of prioritising those players who are familiar with the world's richest league. Instead they have been rewarded for their bravery in taking a calculated risk that the 'bigger' clubs probably would not have been prepared to take at this stage of Richarlison's career.
Richarlison is a fine athlete and a player with exciting potential. If he goes to the World Cup with Brazil and does well, Watford could yet see those clubs who prioritise young athletic talent - namely Tottenham, RB Leipzig and AC Milan - willing to pay a vast increase on the £11m that they spent on him in order to prise him away from Vicarage Road.