Who would top Premier League if VAR had been used?
Premier League clubs voted against introducing VAR for 2018/19 season
Last Updated: 03/09/18 7:02pm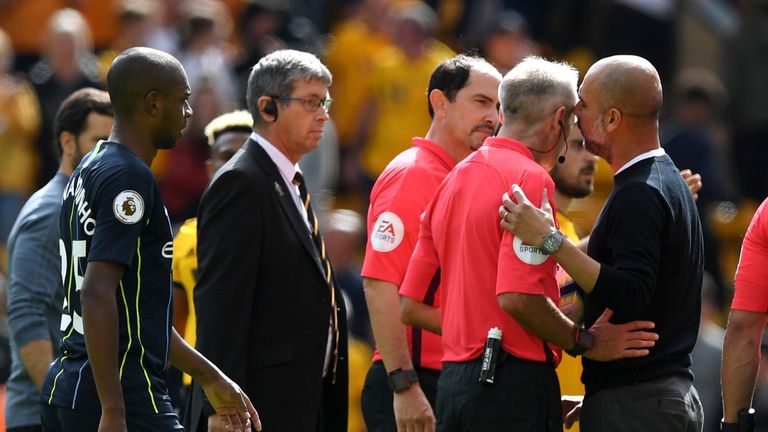 With VAR not yet implemented in the Premier League, we asked: what would the table look like if it had?
Taking into account clear and obvious errors in the first 40 matches of the season, only a handful of results would have been altered, but with consequences at the top end of the table.
In April, Premier League clubs voted against introducing VAR for the 2018/19 season, but its heavy use at the World Cup was largely applauded, and it will continue to be used in some Carabao Cup and FA Cup ties this term.
Premier League table with VAR
| Position | Team | GD | Points |
| --- | --- | --- | --- |
| 1 | Man City | +9 | 12 |
| 2 | Chelsea | +7 | 12 |
| 3 | Liverpool | +7 | 12 |
| 4 | Watford | +6 | 12 |
Potential results changes with VAR* (if penalties had been converted)
Arsenal 1-2 Man City (from 0-2)
Liverpool 3-0 West Ham (from 4-0)
Wolves 0-2 Man City (from 1-1)
Man Utd 0-4 Tottenham (from 0-3)
It's only a matter of time before we see VAR in the English top flight but, for now, we assessed how different the table would look.
Clear and obvious errors would have only altered one result out of 40 so far in the Premier League, indicating just how accurate top-flight referees are in England.
Wolves' 1-1 draw with Manchester City on August 25 saw the champions drop points for the only time this season, but Willy Boly's opener for Wolves would have been ruled out for handball.
Man City may have also been awarded a penalty for Ruben Neves' challenge on David Silva, and City felt aggrieved not to come away with three points.
With that win, Man City would currently be top of the league on goal difference ahead of Liverpool, whose only potential VAR intervention this season came with Sadio Mane's second goal against West Ham in their opener, which would have meant a 3-0 win rather than 4-0.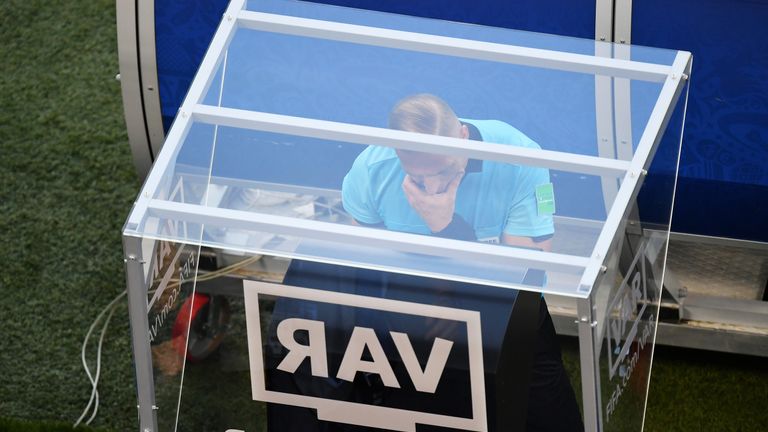 Arsenal could well have been awarded a penalty in their 2-0 defeat by Man City on the opening weekend after Shkodran Mustafi was hauled down by Benjamin Mendy, and the consensus is Spurs should have had a spot kick at 0-0 in their 3-0 win over Manchester United last week, but it is fair to say neither decision would have changed the outcome of the game.
In terms of red cards, Cardiff's controversial goalless draw with Newcastle could have easily seen a double dismissal; one for Kenedy's kick on Victor Camarasa, and another for Harry Arter's challenge on Joselu, but neither were given.
That may have changed the outcome of the game in either direction, but in which way we cannot be sure.
Elsewhere, Etienne Capoue's studs-up challenge on Wilfried Zaha in Watford's 2-1 win over Crystal Palace was punished only by a yellow, where a red seemed more appropriate.