Watford and Brighton win FA Cup semi-final coin tosses to determine home kits
Brighton also won earlier coin toss to determine who would wear home kit for their FA Cup semi-final against Manchester City
Last Updated: 21/03/19 4:28pm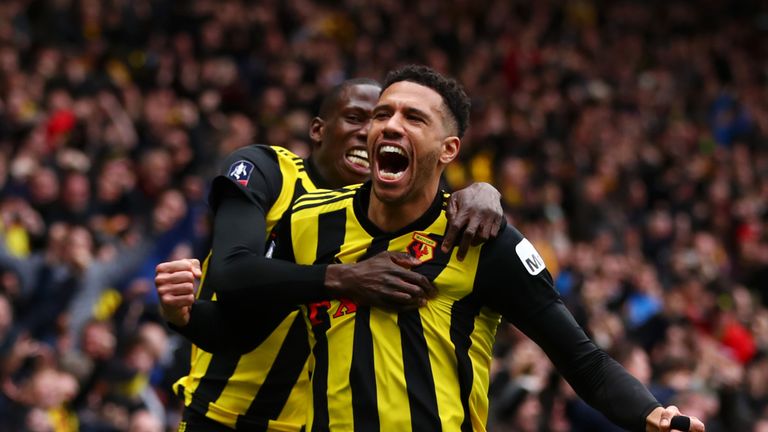 Watford have won a coin toss to determine who will wear their home shirts for their FA Cup semi-final against Wolves at Wembley next month.
Semi-finalists would usually wear their home kits as the match is played at a neutral venue; however a coin toss, as per competition rules, was deemed necessary as Watford's yellow home kit is too similar to Wolves' strip.
Brighton will wear their blue and white home strip against Manchester City after winning a similar coin toss on Tuesday.
Watford reached their second FA Cup semi-final in four years with victory against Crystal Palace and were drawn to meet Wolves, while Brighton's reward for a penalty shootout victory against Millwall was to face Premier League champions Manchester City after their comeback win against Swansea.
Brighton will face Manchester City on April 6 before Watford meet Wolves a day later at the national stadium with the final scheduled for May 18.