Bolton players threaten not to play against Brentford or Nottingham Forest over unpaid wages
By Sky Sports News
Last Updated: 26/04/19 11:45pm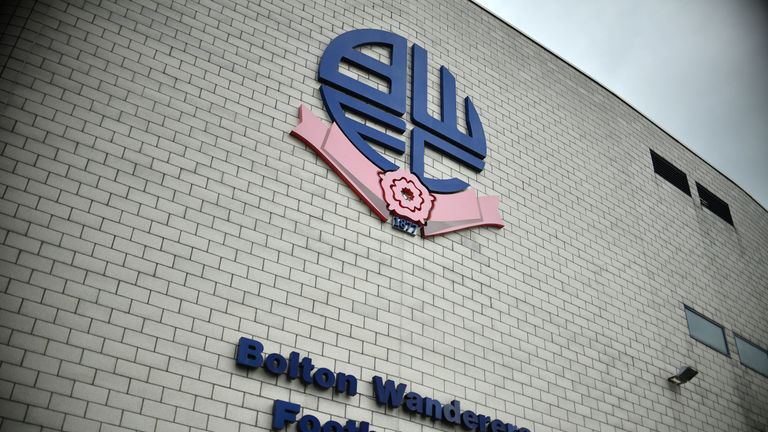 Bolton's players are threatening to boycott Saturday's Championship clash with Brentford and the final-day game at Nottingham Forest over unpaid wages.
The players are still waiting for their March salaries - and refused to attend training earlier this month in support of staff at the club who had not been paid.
Non-playing staff were eventually paid for March, as the cash-strapped club, who were relegated to League One last week, are in the process of completing a takeover that has yet to be ratified by the EFL.
Ahead of their final remaining games at home to Brentford and away to Nottingham Forest, the Bolton squad released a statement which read: "The long running financial crisis at our club has been well documented. As has the fact that we, the playing staff, have yet to receive our March salaries.
🐝 The Brentford squad are travelling north this evening to stay overnight ahead of the game at University of Bolton Stadium

We expect the fixture to go ahead, but will update supporters straight away if this changes.#BrentfordFC

— Brentford FC (@BrentfordFC) April 26, 2019
"Five of our coaching staff are also yet to be paid for March. We have endeavoured to continue our training and playing commitments during this extremely difficult time, with seemingly no resolution in sight.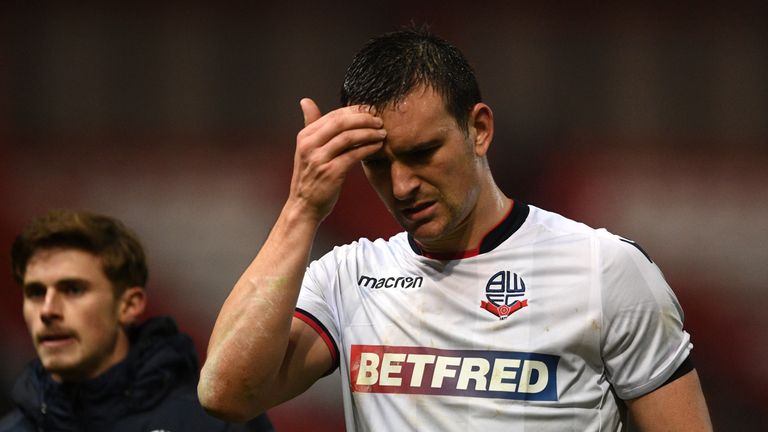 "We have been operating in a near untenable environment for some time and it is the accumulation of these issues that have resulted in our decision.
"With deep regret we have decided not to fulfil our remaining fixtures unless we are paid.
"We understand that this will disappoint our fans and for this we sincerely apologise. We realise this may be seen as drastic action but we feel we have no other options left.
"This decision has not been taken lightly and is not a reaction to this one particular incident. We have suffered numerous issues this season, and recent seasons."
The Professional Footballers' Association (PFA) backed the stance of Bolton's players.
"The players have shown great patience and loyalty towards the club all season, but today, they have reached a point where action is necessary," a PFA statement read.
"The PFA has been working with the club since the beginning of the season and we have done all we can to resolve this issue including giving Bolton Wanderers a substantial loan to cover players' salaries in December.
"We will continue to support and represent the players and work towards a longer-term solution in the best interests of the players and Bolton Wanderers Football Club."
Bolton have been beset by financial problems this season and the club have also struggled on the field - relegation to England's third tier having been confirmed last week with defeat to Aston Villa.
Brentford said in a club statement: "We are in contact with Bolton and the league and are aware this is an ever-changing issue.
"We are currently proceeding as if the game will go ahead.
"Our players trained today and travelled north by train as planned. They are staying in the area tonight as originally planned and are preparing to play tomorrow."