Neil Warnock believes Leeds' promotion hopes rest on a takeover
Neil Warnock believes Leeds' promotion hopes may hinge on a takeover by GFH Capital being completed before January.
Last Updated: 09/11/12 1:15pm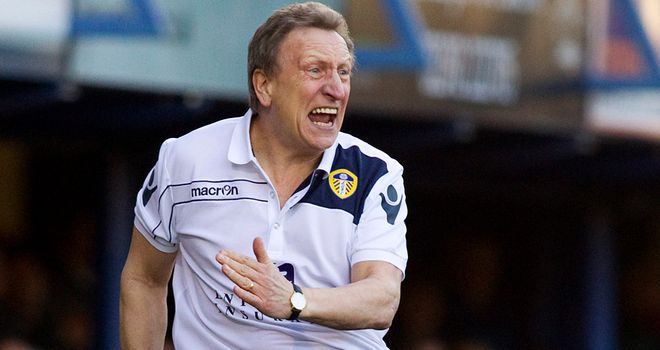 Bahrain-based investment bank GFH Capital and Leeds chairman Ken Bates announced at the end of last month that the £40million deal was close to completion.
Warnock, hoping to sign a new player on loan in time for this weekend's home game with Watford, said: "Everybody knows what we're waiting for really. If we don't get anyone in I think we'd be where we are now (in the table) come January but everybody at the club knows that.
"It's just trying to get things done, crossing the 't's and dotting the 'i's. I just keep hoping I get some good news on that. We just hope everything's in hand and I'm told I'll be the first to know.
"My chairman says there's been that much speculation and only he knows and he'll let me know as soon as there's anything to tell. He's asked me to pick players out, to look for players for January if the takeover comes off etc and that's what I've been doing and they're aware I'd love to get one or two in before the loan window ends."
Asked if it was imperative the takeover was completed in January if Leeds were to maintain a promotion challenge, Warnock added: "From the club's point of view it is. I don't know whether we'd be still in contention this season, I'm not sure, but it can only be the way forward, I think everybody knows that, including the chairman. The speculation has got to be put to bed."