New Birmingham City boss Harry Redknapp admits he hasn't seen the side play, but says he is relishing the challenge of securing Championship survival for the struggling club.
Birmingham, who sit 20th in the league table, announced the former West Ham and Tottenham boss' appointment on Tuesday following Gianfranco Zola's resignation.
Zola left his post as Blues manager after their 2-0 defeat to Burton Albion on Easter Monday, having recorded just two wins and 13 points from 22 league games.
Speaking to Sky Sports News HQ, Redknapp, who at the age of 70 becomes the oldest manager in the EFL, says he is looking forward to taking charge of the club - but revealed he hasn't seen the team play.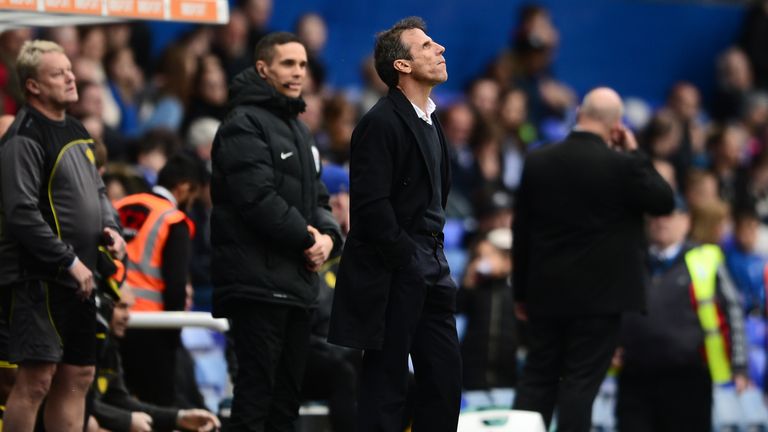 "It's my first day tomorrow and I get to meet the players. I haven't seen them play, I will be truthful with you," he said.
"I haven't got a magic wand. It is up to them."
Redknapp will come up against rivals Aston Villa on Sunday in his first game in charge and the man with 34 years of managerial experience feels his men have a tricky task ahead in their battle to avoid the drop.
"It is a challenge and it is a good club, Birmingham," he added.
"It is a very difficult situation we are in but I am looking forward to it. Villa away then Huddersfield, who are certainly in the best three teams in the division, then Bristol City who have had form away so it can't be much tougher.
"It is something to talk about. I love football, I am football mad."
Redknapp added he would consider making his stay more long-term, but says his more immediate focus is in securing another season of Championship football for his new club.
"We have just got to make sure we stay in the league," he continued.
"I think next year will be a big year for the club. We have just got to stay in the division this year."