Birmingham City Ladies ready for Champions League semi-final against Tyreso
David Parker says Birmingham have their work cut out to beat "world class" Tyreso in the UEFA Women's Champions League
By Dev Trehan
Last Updated: 19/04/14 5:22pm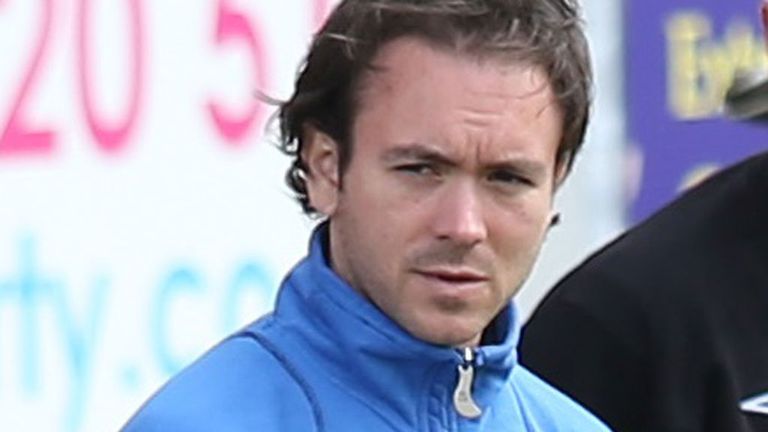 Birmingham host Tyreso at Solihull on Saturday after defeating FA Cup holders Arsenal 3-0 on aggregate at the quarter-final stage last month.
But Parker feels Tyreso are a different calibre of opposition for his young side and insists Birmingham cannot afford to switch off for a moment against the Swedish champions.
"This is one of the world's best teams with the world's best players," Parker told skysports.com.
"Arsenal do have world class and European Cup players and they've been there for a number of years but Tyreso are kind of the new kids on the block.
"So we're fully expecting a world XI and a superstar team to come and face us and we're ready for that.
"It is a massive mountain to climb for us. Even if we have a lapse of maybe five or 10 minutes within the two games, they could punish us so we've just got to make sure we're ready for every eventuality."
Birmingham's chances of progressing to next month's final in Lisbon have been boosted by reports emanating from Sweden that Tyreso have been unable to pay their players' salaries.
Brazilian midfielder and five-time FIFA World Player of the Year Marta is also reportedly an injury doubt ahead of the first leg but Parker is refusing to read too much into that.
"I think the nicest way to put it is that I'm taking it with a pinch of salt because it just so happens that (Caroline) Seger has also been reported to have an injury which is rather convenient for her," he said.
"I've been doing my homework. It just so happens that it means they wouldn't have had to travel with their national team squads and they've only had one league fixture in between so it was convenient for them to be rested.
"If they don't turn up and if they are not there then there will just be another world class player to step in their place so it's not really an advantage or disadvantage.
"I suppose it's more disappointing from a spectacle point of view. When you're playing one of the best teams in the world, you want to play against the best players in the world - and the fans want to see Marta play."