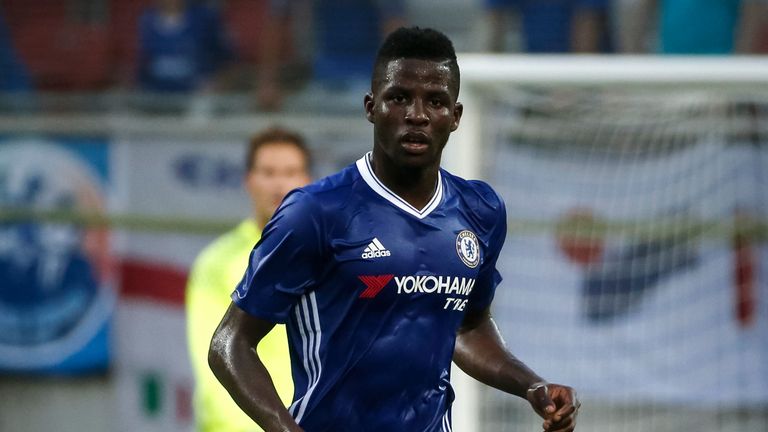 Papy Djilobodji is keen to prove his critics wrong after joining Sunderland on a four-year contract in an £8m deal from Chelsea.
Senegal international Djilobodji arrived at Stamford Bridge last summer from Nantes for £2.7m but leaves the Blues after playing just one minute of a Capital One Cup match at Walsall in September.
The 27-year-old, who spent the second half of the season on loan at Werder Bremen, is now eager to experience the Premier League for the first time after becoming David Moyes first signing at the Stadium of Light.
"I was happy to sign and I am going to give everything for the club," Djilobodji told L'Equipe. "It's the best league in the world - I want to show something there.
"I just want to show that I'm still here - that I've matured too. Because there are plenty of people who say that I wasn't good enough for Chelsea.
"I want to show that I could have played, to enjoy myself and to please everyone."
Djilobodji scored a last-gasp final match-day winner to keep Bremen in the German top flight and the Bundesliga club were keen for him to stay.
However, the centre-back was persuaded to return to the UK and join the Black Cats after Moyes spoke to him on the telephone.
"I am really happy and I will give everything for this club," he added. "I hope to have playing time, but the coach called me.
"It was important for me and it encouraged me to come here. We did not talk about a starting spot, but he told me he wanted me in his team. That was motivating. It was something that I haven't heard at Chelsea."