Paolo Di Canio praised Sunderland players after victory over Everton
Paolo Di Canio insisted that his players deserved all the credit as they beat Everton to strengthen their survival bid.
By Follow me @danielstorey85
Last Updated: 21/04/13 9:16am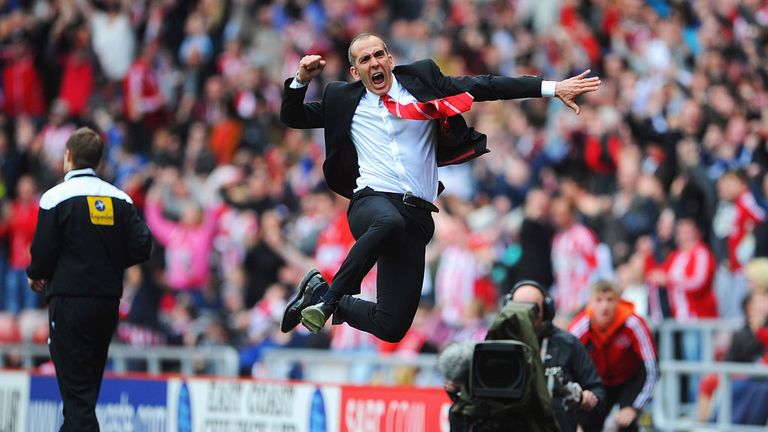 After a convincing Tyne-Wear derby victory, Sunderland were forced to close out a tense win in what was a scrappy affair at the Stadium of Light, with a Stephane Sessegnon goal the difference between the two sides.
Di Canio, who has now taken six points from his three games in charge, described the end of the game as one of the greatest events of his life, before heaping praise on his squad.
"The final whistle, that was one of the best moments of my life," Di Canio said.
"I would like them to press high all over, but we have to be realistic, they gave everything.
"What they gave is a fantastic effort. Gradually we will play more attractive football, but what they did is show quality, dedication and commitment.
"I couldn't ask more in a short time period, and credit has to go to the players for that. They are the protagonists.
"Since I have arrived I have found great ability from my players. I can only be happy."
The victory has seen Sunderland move into 14th place in the Premier League, above their great rivals Newcastle on goal difference.