FA Cup: Gus Poyet says competition is 'not a distraction' for Sunderland after win over Leeds
Last Updated: 04/01/15 6:26pm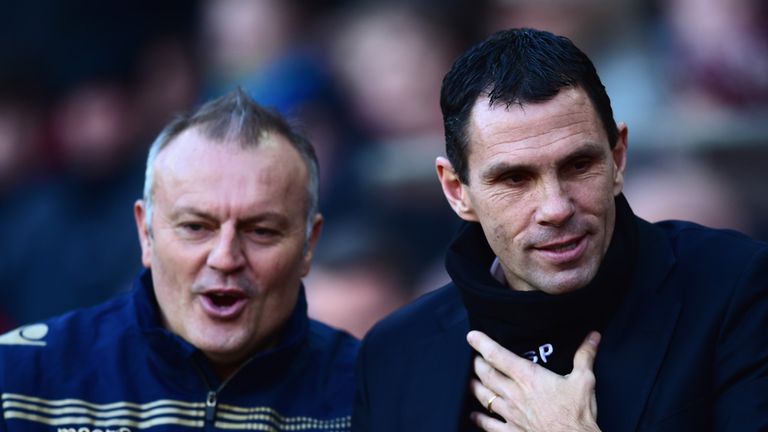 Sunderland head coach Gus Poyet insisted the FA Cup is not a distraction after seeing his side beat Leeds United 1-0 and reach the fourth round.
Patrick van Aanholt's 33rd-minute strike proved to the be the difference for Sunderland on Sunday and give the Black Cats their first win at the Stadium of Light for three months.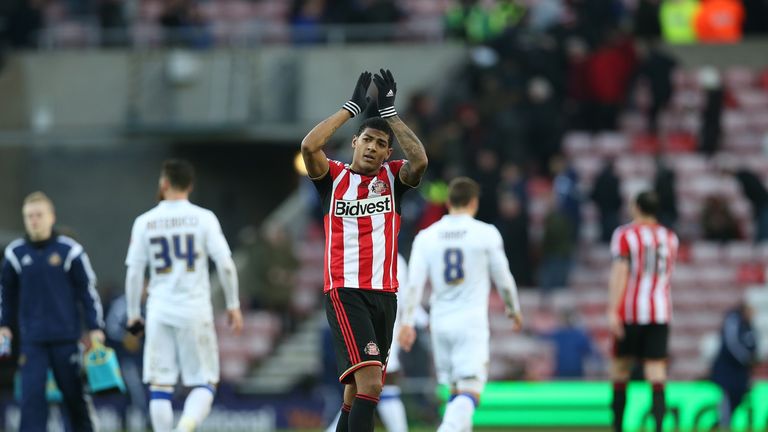 Poyet made six changes from the side that lost at Manchester City on New Year's Day, but is adamant the FA Cup remains a priority for his side.
"I like it, I love it," Poyet said. "I think it's great. It brings special moments.
"When it's close to the semi-final, when it's against top teams and you win the game, it brings the team together, especially with the fans as well.
"I don't think it's a distraction, playing football. I love to play football. If somebody thinks that playing a cup game in midweek or the middle of January is a distraction, then they should go to the casino or to the cinema."
In a repeat scoreline of the famous 1973 final against the same opposition, Sunderland had chances to extend their lead in the second half, but were left holding on in the closing stages as they completed only their second home win of the season.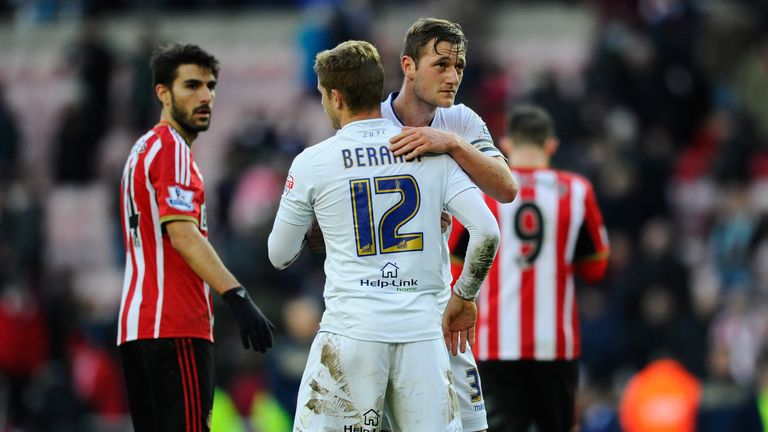 "We needed to win at home," Poyet admitted. "It was quite embarrassing that we had played four or five months of football and had won only once, so it was time to win, to have the feeling that we can win at home.
"It was a decent performance in the first half, totally controlled. When you are in that situation, you need to put the game to bed, finish it, score two or three and make sure the second half is just a matter of controlling.
"We didn't do it and in the second half, Leeds had nothing to lose and they threw themselves forward, which of course created a little bit of nerves in the stadium."
Leeds boss Neil Redfearn was impressed with his team's performance on Wearside, although felt they should have been awarded a potentially game-changing penalty for Sebastian Larsson's challenge on Charlie Taylor.
He said: "It looked a penalty to me. The referee made a decision and you have got to abide by that, but it came on the back of quite a weight of pressure when we were getting in and around their box well.
"A goal at that time to make it 1-1, I think we would have gone on to win it. I thought we played really well.
"In the second half, I thought we were the better side by a fair stretch. We turned it into a cup tie. We got at them and I thought they struggled with it and I thought we were really unlucky today."