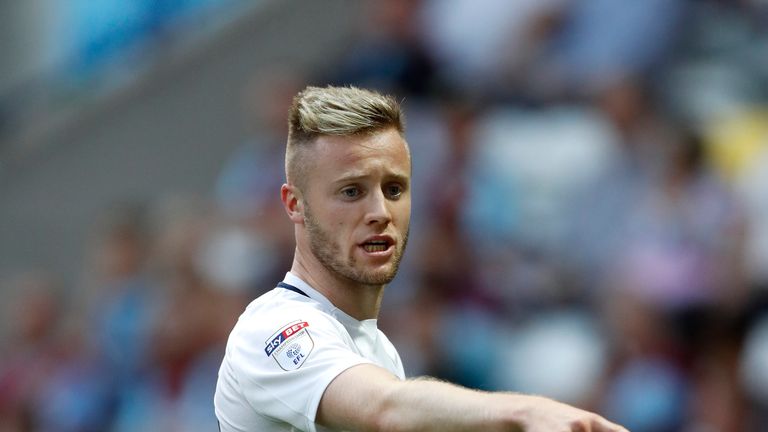 Preston defender Kevin O'Connor has struck it rich after winning €1million (£887,000) in the Irish lottery.
The former Republic of Ireland Under-21 international landed the winning ticket in the National Lottery Christmas Millionaire Raffle on New Year's Eve.
O'Connor was given the ticket by his godfather and uncle, Peadar Murphy, according to the Irish Times.
Murphy posted the ticket to O'Connor with the message; "I wish you the best of luck".
O'Connor, 22, celebrated with family and friends after collecting his prize in Dublin on Tuesday.
He revealed his mother Breda urged him to check his ticket after hearing the winning numbers were sold locally.
"After some searching, I sent them a picture of the ticket but I never really believed that it was the winner of the €1m prize," he said.
"We had a game with Middlesbrough on Monday night so I completely put it to the back of my head until after the final whistle."
O'Connor will return to Preston to join the preparations for Saturday's FA Cup third-round tie at Wycombe.