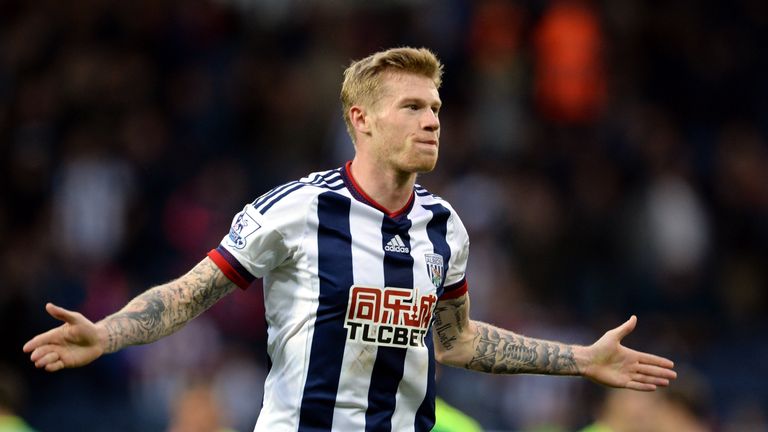 West Brom midfielder James McClean has been given a warning by the Football Association over his celebrations in front of Sunderland fans on Saturday.
The Republic of Ireland international was seen pumping his fist to the crowd following the Baggies' 1-0 win, which led to a row between both sets of players.
The FA have given a formal warning to the winger and reminded both clubs of their responsibilities.
McClean is a former Black Cats player and sparked anger in 2012 when he did not wear a poppy on Remembrance Day. He claimed he was 'hung out to dry' by the club.
He later moved to Wigan and revealed his reasons in an open letter to the club's chairman Dave Whelan last year.
He wrote: "For people from the North of Ireland such as myself, and specifically those in Derry, scene of the 1972 Bloody Sunday massacre, the poppy has come to mean something very different.
"Mr Whelan, for me to wear a poppy would be as much a gesture of disrespect for the innocent people who lost their lives in the Troubles - and Bloody Sunday especially - as I have in the past been accused of disrespecting the victims of WWI and WWII."