Tony Pulis has hit back at Jurgen Klopp over the Liverpool manager's accusation that his West Bromwich Albion side "only play long balls."
Klopp refused to shake hands with Pulis after last weekend's fractious 2-2 draw at Anfield and claimed Liverpool were "not allowed" to lose to such opposition who "only play long balls."
Speaking ahead of Saturday's Premier League match with Bournemouth, Pulis hit back and insisted that statistics indicated that the two teams were not far apart when it came to tactics.
Pulis said that Klopp was perhaps embarrassed that Liverpool's big-name, big-money signings had failed to get the better of the Baggies' cut-price team - and said he expects a tougher time from Bournemouth.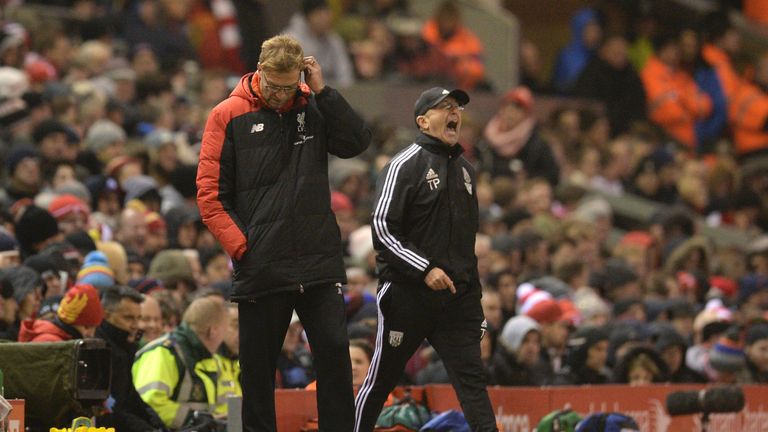 He said: "I'm really sorry and apologise now to Liverpool Football Club for playing three more balls over the top than they did - and that stat is courtesy of Sky Sports. Maybe he should take notice of that. It's disappointing.
"If I had a team that was worth £200m playing against a team that was worth less than £20m and we never won that game, I'd be doing my best to divert it away from the fact that I had 10 times more value on the pitch than my opposition number had and couldn't win the game.


"I'm just stating the facts. Forget all the spin, that's the facts.
"I don't know the fella, I don't want to say anything else. They were the facts. We've got a big game on Saturday, a game that we think will be more difficult than the Liverpool game."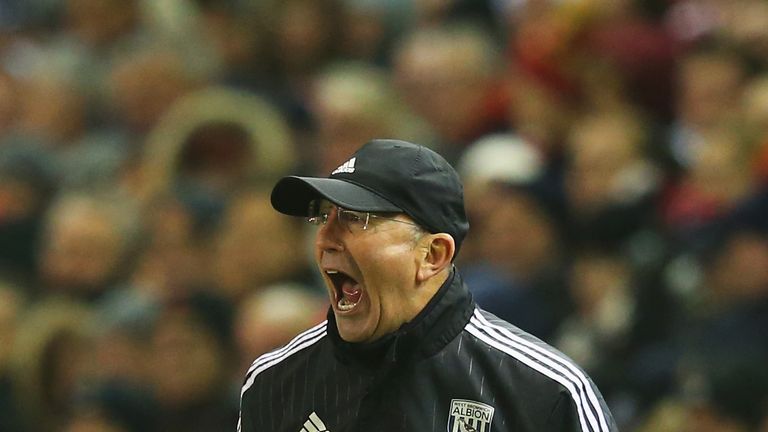 Pulis was happy with his team's performance at Anfield, and suggested the same XI would take the field against the team of the moment, Bournemouth, who have beaten Chelsea and Manchester United in their last two games.
"It's very difficult to change the team at the moment," said Pulis. "The team has done fantastically well when you look at the games that we've played.
"The last six games have been very, very tough games. Manchester United was the only game we've lost so the lads have done really well and they deserve their place against Bournemouth.
"Bournemouth are well coached, they defend well and their last five goals have all come from set-plays, so they're very good off set-plays which is again an important part of our game.
"For the teams that don't have the quality some of the others have got, it's a way of scoring and working situations out to score goals and win games."