Police and FA investigate after Chris Brunt hit by coin he claims was thrown by West Brom fan
By Sam Drury & Lyall Thomas
Last Updated: 21/02/16 11:47pm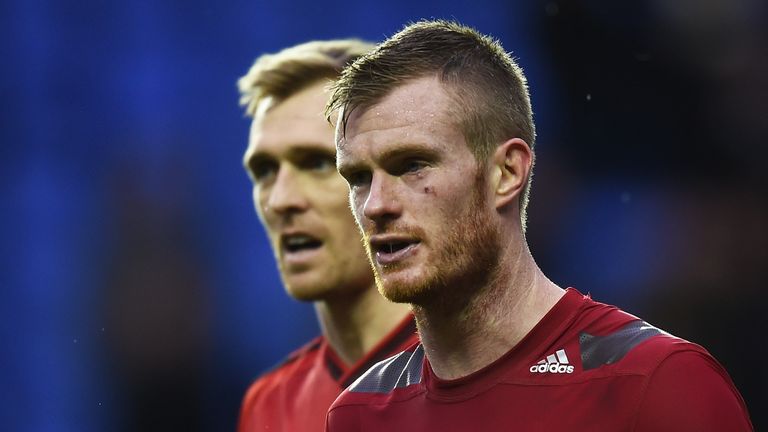 The police and Football Association are investigating an incident in which West Brom's Chris Brunt was hit in the face by a coin he claims was thrown by one of his own supporters.
The West Brom midfielder was cut below the left eye following his side's 3-1 defeat in the FA Cup fifth round at Reading, after being pelted with an object by fans in the away end of the Madejski Stadium.
Brunt has branded the incident "disgusting" and his manager Tony Pulis called it "barbaric" as the club confirmed "the offender can expect the severest possible sanctions".
The FA has confirmed it has launched an investigation while Thames Valley police say they are treating the incident as "an assault".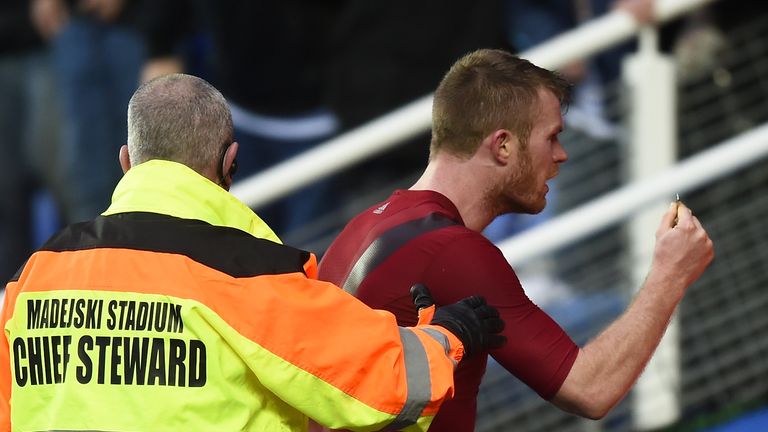 It is understood the fan who allegedly threw the coin has been identified by stewards in a picture, which has been passed to police, and West Brom have threatened to issue a lifetime ban to the guilty party.
Brunt, who has been at the Baggies for nine years, said: "There's absolutely no excuse for what's gone on and I hope whoever has decided it's okay to throw coins at his own team has a good look at themselves.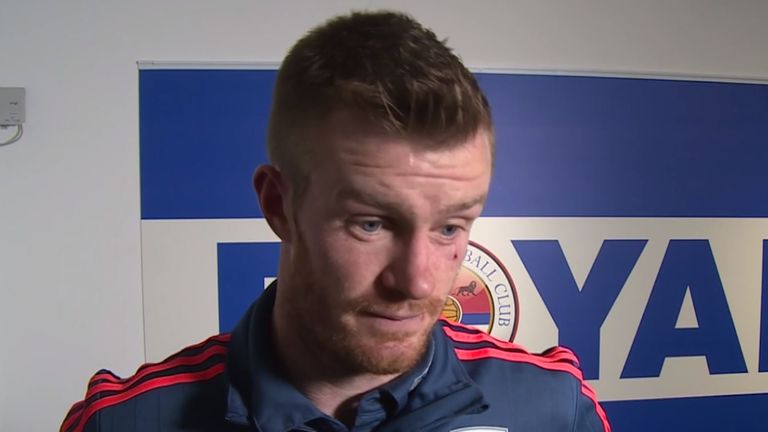 "If they want to come and have a discussion about it during the week, they know where I am, it's not a problem for me. I'm a big lad. I can take it - no worries.
"I've been here a long time and had my fair share of bad performances and bad results. I understand we've not played well and perhaps I haven't had my best game.
"But I don't think it's acceptable from any supporter or anyone in a football stadium, especially not your own fans. There were young kids in the front row and they shouldn't have to witness that. 
"Obviously I was upset and angry about it. I thought our football club was better and beyond that but obviously there's a small minority that want to spoil it for the rest of them."
Baggies boss Pulis added: "It is just barbaric. I hope the police get involved - I think they have to. I don't think you can allow that to go by. It's criminal.
"I didn't see it but Brunt came in afterwards and was very upset. Not just him, but every decent supporter of the football club will be absolutely devastated that this has happened to them and their football club.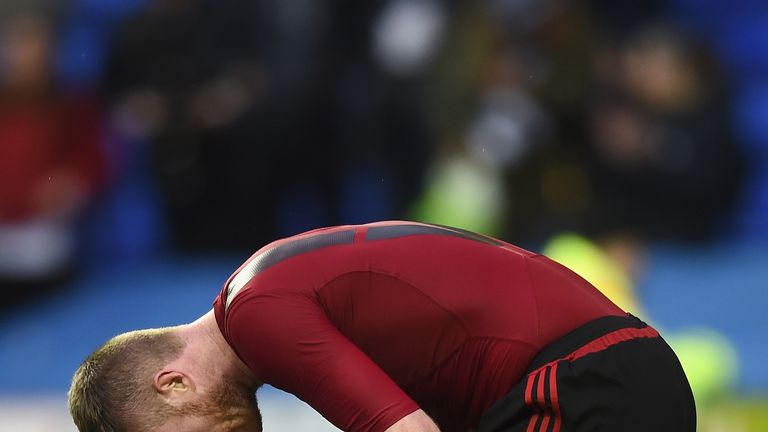 "The cut is not too far away from his eye - just under. It's an inch away from striking him in his eye. If that happens, then we're talking about a very, very serious problem."
An FA statement read: "The FA is investigating the incident in which an object was thrown from the crowd at Chris Brunt on Saturday, as well as the crowd disturbances in the away section of the stadium.
"We strongly condemn any such behaviour and will work with both clubs and the authorities to identify those responsible."
A Thames Valley Police spokesperson said: "The incident will be dealt with as an assault and we will be working with West Bromwich Albion and Reading to resolve the issue and identify anyone involved."
In a statement of their own, West Brom said the incident "should not be allowed to blacken the good name of West Bromwich Albion and its loyal supporters".