West Brom manager Tony Pulis says the Baggies are 'disappointed' after Leicester defeat
By Charlotte Marsh
Last Updated: 29/04/17 7:14pm
Tony Pulis says West Brom are "disappointed" after losing 1-0 to Leicester and going five games without scoring.
The Baggies fell to a fourth successive top-flight defeat after Jamie Vardy slid home in the 43rd minute, continuing their recent poor form.
While Pulis said his side were unhappy with the result, he said that they are lacking a touch of luck during their current run and need to be more clinical.
"We're disappointed. They've had one shot on goal and Vardy has taken that chance," he told Sky Sports.
"We don't deserve to lose the game but you've got to be more clinical at both ends. We've got to try and we did prepare to stop Vardy getting in behind us on turnovers because that's what they do really, really well.
"Unfortunately for us, he's caught us today and at the other end, when we get our chances, we need to put them away. We need a bit of luck as well. I think Craig Dawson's header in the second half shows how a little bit of luck can help you or go against you.
"We've again had 16 opportunities and really should have had more. There's times where we've not paid people in or we've take another touch when we could finish.
"We're getting up in the final third and playing some really nice stuff through the pitch but we just need to be more clinical. That's the difference really."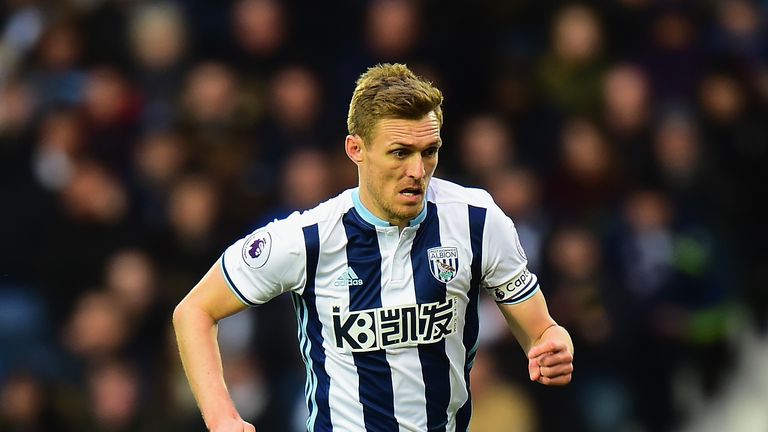 In a strange turn, Pulis opted to leave out Darren Fletcher of his Premier League starting XI for the first time since his 2015 move to the club, but he did make a 69th-minute substitute appearance.
"He's a great pro," the Baggies boss said of the defender. "He's played 86 consecutive games, but I just felt today we needed something a bit different and he's been a little bit down on his stats in the games but he's fantastic.
"We're close to getting another deal for him and hopefully that will be concluded soon."