Kick It Out chairman Lord Ouseley hits out at West Brom over Anelka row
Kick It Out chairman Lord Ouseley has criticised West Brom over their handling of Nicolas Anelka's 'quenelle' gesture.
Last Updated: 26/01/14 12:00pm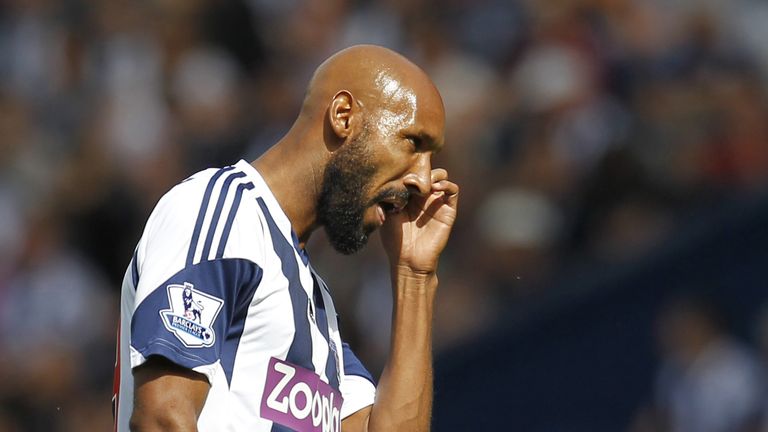 Anelka has denied a Football Association charge he made an abusive, indecent, insulting or improper gesture following his 'quenelle' goal celebration against West Ham on December 28.
The Frenchman faces a minimum five-match ban if found guilty as the FA further allege the offence to be an aggravated breach given the potential reference to ethnic origin, race, religion or belief.
The Baggies released a statement shortly after the incident saying they accepted the celebration had caused some offence and that Anelka had been asked to refrain from doing it again - with the striker agreeing to do so.
But the club have continued to select the 34-year-old and Ouseley believes the midlands outfit should have taken stronger action during the fall-out from the affair.
"West Brom should have taken much more responsibility in recognising that the action was offensive to Jewish people and also offensive to anyone who is against discrimination in football," he told the Sunday Mirror.
"If West Brom had behaved in an honourable manner, then clearly we would be in a better place.
"They haven't been strong on this. If your player misbehaves, you have an obligation to take action, regardless of what the FA does."
He added: "At the very least, after the game, they should have said we will investigate this.
"If a steward behaves in this way, then the appropriate action would be taken immediately. It appears West Brom may be distancing themselves from him by suggesting they aren't financially supporting him in challenging the FA's charge.
"It still leaves the question hanging over what sort of care and responsibility they have for their employee and what sort of advice they are providing him. Football has to have values."