Nuno Espirito Santo coy on Wolves' failed bid for Tammy Abraham
By Richard Cooke
Last Updated: 11/01/19 3:21pm
Wolves boss Nuno Espirito Santo is remaining silent on the club's aborted bid for Tammy Abraham.
The Chelsea striker was expected to end his loan at Aston Villa to move to Molineux on loan for the rest of the season.
But he is remaining at Villa Park, having scored 16 goals in 20 games this term, despite Wolves being confident about signing him at the start of the week.
Nuno said: "I don't speak about rumours. Our approach is simple, we do our work at home and when things happen we announce then. Until then - rumours.
"The window is open, for us to bring someone it has to be someone we really think can add to our squad. We are happy with the squad.
"All the clubs, names, press, it's all normal. We should focus on what we have and what we can control. The rest, we don't even have to think about."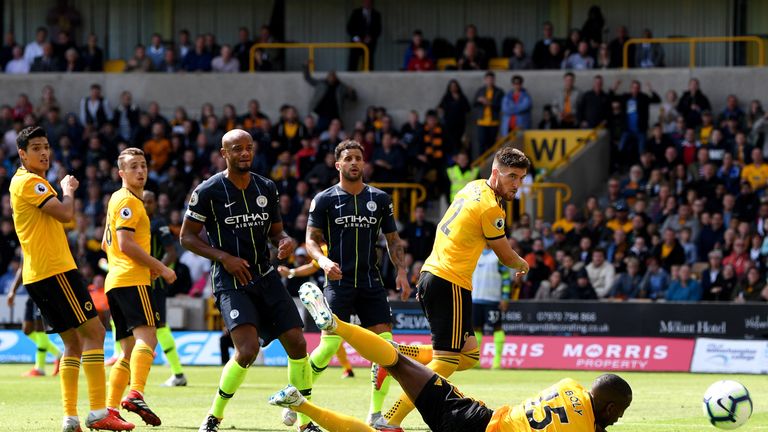 Wolves face Manchester City at the Etihad Stadium on Monday, live on Sky Sports, looking to maintain their impressive record this season against the top six sides.
The Molineux side have beaten Chelsea and Spurs, with draws against Arsenal, Manchester United and Manchester City. They also beat Liverpool in the FA Cup on Monday.
Nuno rates City as "one of the best sides in the world" but says Wolves' approach to the game will be the same as always.
"It's going to be tough, we have no doubts about it," he added. "It's a fantastic team, fantastic manager, fantastic players the way they play. We know and we have to prepare ourselves for it.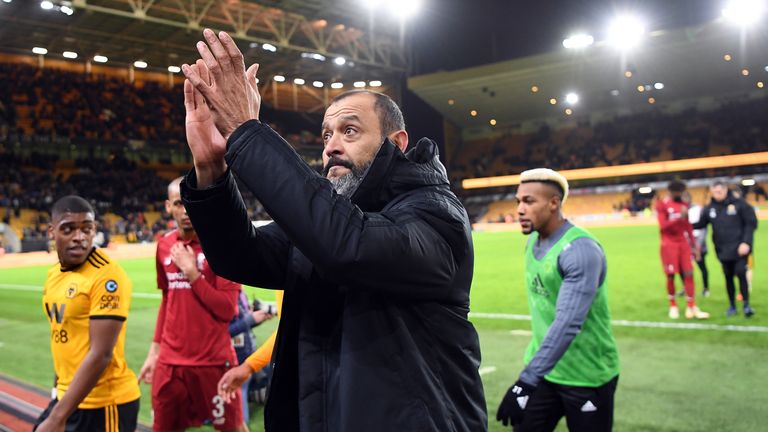 "They are one of the best in the world and no doubt about it, on Monday they are going to be as good as they always are.
"It's very difficult, we always approach (games) the same, we spend the same time preparing, we go to the same levels of motivation.
"We try to play the game as we want. Sometimes it works, sometimes it doesn't.
"It's not about your approach, sometimes it's your opponent. It's not an issue, all the games are important, all the opponents deserve the same approach, the same respect. They are all very strong, the pressure is always the same.
"It's not about who you face, it's about what you want to do on the pitch, your ideas, how you want to develop, how you want to grow, that's the philosophy that we try."