Southampton manager Ronald Koeman wants to stay at the club
By James Kilpatrick
Last Updated: 15/05/16 7:27pm
Southampton manager Ronald Koeman says he wants to stay at the club after securing a Europa League spot for next season.
Southampton beat Crystal Palace 4-1 on Sunday afternoon to secure either a fifth or sixth-placed finish in the Premier League table, meaning qualification into the Europa League.
After West Ham lost 2-1 away to Stoke, Southampton's final position depends on what happens when the abandoned Manchester United match against Bournemouth is played, but European football is guaranteed for next season.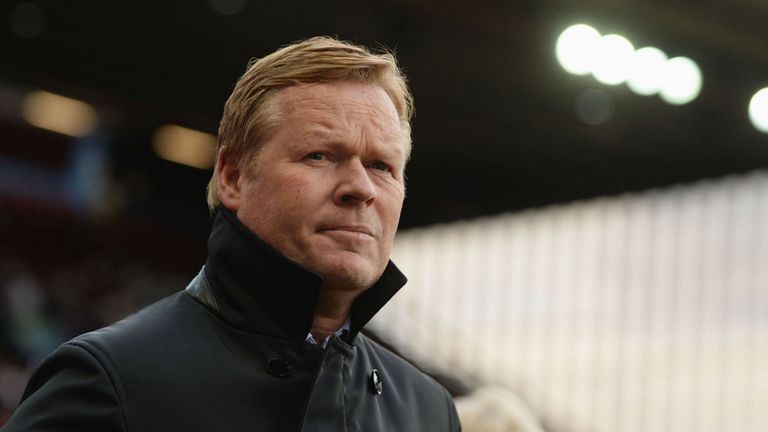 Goals from Sadio Mane, Graziano Pelle, Ryan Bertrand and Steven Davis helped secure a convincing win over the FA Cup finalists and with reports earlier on in the week that Koeman may leave St Mary's, the Dutchman confirmed he would like to stay at the club and lead them next season.
"I still have a one-year contract," he said after the match. "I spoke to the board and we had the meeting and it's always my wish to stay because I like the club, fans and players.
"We understand every time its (the ambition) more difficult because we need to improve, and expectation will be higher than it was two years ago and if we have the same ambition again then no problem.
"But the club likes to talk about the future. I had always in Holland a one-year contract. I'm not so worried about the future. If the club likes to know about the future after next season, okay that's what we'll talk about.
"Our finishing this season is stronger than last season. What we did this season, it's maybe more than the maximum we can do as a team, and a big compliment to the players."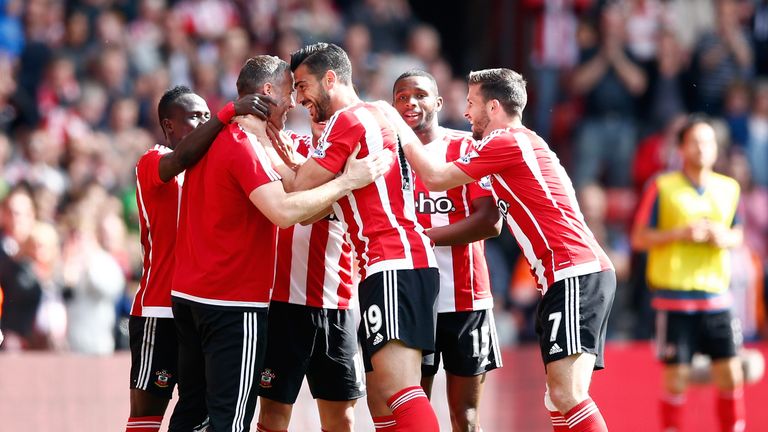 Southampton have set a club points record in the Premier League and Koeman feels it is an unbelievable achievement alongside securing Europa League qualification.
"It's a fantastic achievement for everybody in the club" he said. "4-1 is a big result and we did our job by ourselves. Thanks to Stoke and West Brom because they helped as well but we did it by ourselves and that was our message to the players, it's incredible.
"It's been an even better season than last year. A record of points is crazy and full compliment to everybody at Southampton because the support of the fans was amazing and the spirit and belief of the players is very enjoyable for the manager."