Manolo Gabbiadini: Southampton's mechanic with the Wembley tools
Last Updated: 24/02/17 4:26pm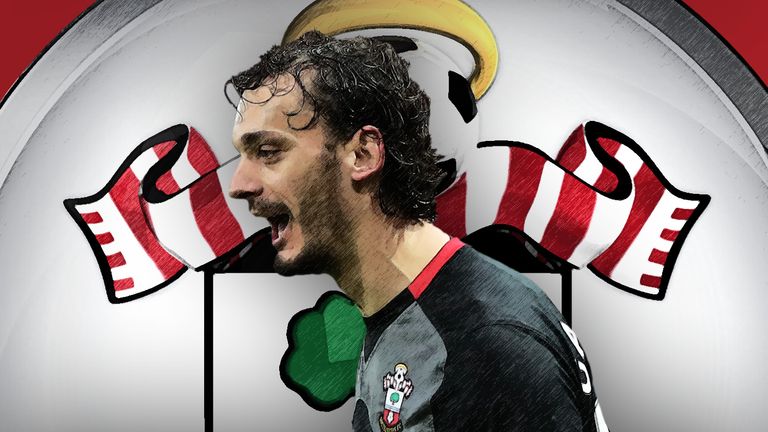 When Southampton face Manchester United in the EFL Cup final at Wembley on Sunday, they will surely need the goals of new signing Manolo Gabbiadini. Adam Bate puts the spotlight on the Italian striker who has done things a little differently in his career...
For Manolo Gabbiadini, the journey taking him to a Wembley cup final against Manchester United began in earnest when named in a senior squad for the first time in 2009. The Italian forward sat on the bench for Atalanta's trip to Juventus on Sunday, May 17. The next day he was back at the garage near Bergamo to do his shift. He was working as a mechanic.
Gabbiadini was still there the following March as he continued his part-time apprenticeship alongside his uncle and cousins. His speciality was handling the tyres. "I kept going there because engines are my passion," he once said. "I was proud to go to work. It was more fun than a job." Seven years on and that also applies to his start at Southampton.
Just two games in and last month's £14.5m signing from Napoli has already scored three goals - an early debut strike against West Ham followed up with two in the 4-0 away win at Sunderland. The fans duly won over, Gabbiadini is now Southampton's third-highest scorer in the Premier League this season and needs only three more to hit the top of that list.
In other words, with Charlie Austin injured, he is exactly what was required as Saints try to win without the goals of Graziano Pelle and Sadio Mane. He is the box threat that Claude Puel was after and, crucially, the sort of hybrid forward who can marry the key qualities of both Austin and Shane Long. Gabbiadini can link the play and provide a threat in behind.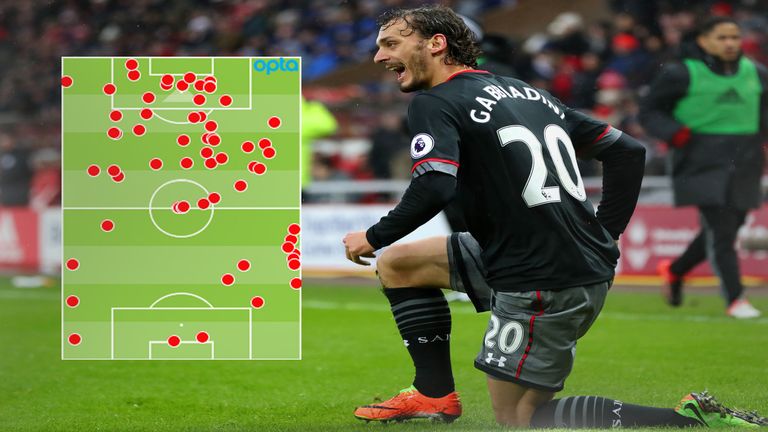 "Gabbiadini is a good technical player," says Puel. "It is important to play high up the pitch and have many options. He is always available and gives good solutions behind the defence with good runs. I think step by step he learns different possibilities with the tactics, to defend together, and also in attack he gives good solutions in the play."
The threat has been obvious with Gabbiadini firing off 11 shots in just 163 minutes so far. But interestingly, Puel also pointed to his hold-up play against West Ham. "I think he lost just six balls of 33 that went to him and for a striker that is very good as there is always little space," he said. This is a striker who can not only get the ball in good areas but keep it too.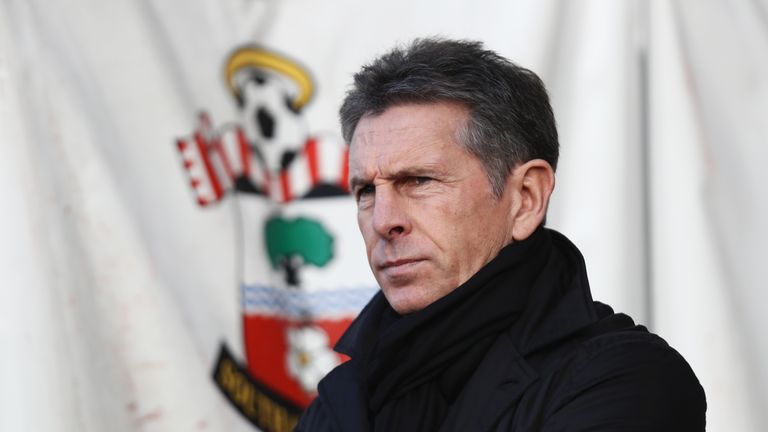 I think he lost just six balls of 33 that went to him and for a striker that is very good as there is always little space.
Claude Puel on Gabbiadini's debut
New team-mate Nathan Redmond has also highlighted his link-up play and tactical awareness as well as his finishing ability. It underlines the fact that, in more ways than one, Gabbiadini is a difficult man to pin down. This is the tall man, a basketball fanatic no less, who made his name at Sampdoria playing on the right wing.
He is the striker from Calcinate, home town of legendary defender Pietro Vierchowod, who counts two other defenders, Ciro Ferrara and Sinisa Mihajlovic, as mentors. Asked to name inspirations and he namechecks not Italian forwards but Juninho Pernambucano and Pierre van Hooijdonk because, like old coach Mihajlovic, he fancies himself as a free-kick specialist.
He is an Italy international, having featured for the Azzurri under Antonio Conte, but is not even the most celebrated footballer in his family as elder sister Melania is already in Italy's hall of fame. And it is the man she once named as her brother's favourite coach who stands in Gabbiadini's Wembley way on Sunday - Jose Mourinho and his Manchester United side.
Gabbiadini was actually linked with a move to Manchester United as long ago as 2011. The progress has not exactly been constant since then, struggling to step up for Napoli earlier this season following the exit of Gonzalo Higuain and an injury to Arkadiusz Milik. As club president Aurelio De Laurentiis put it, he looked like a player out of tune with the orchestra.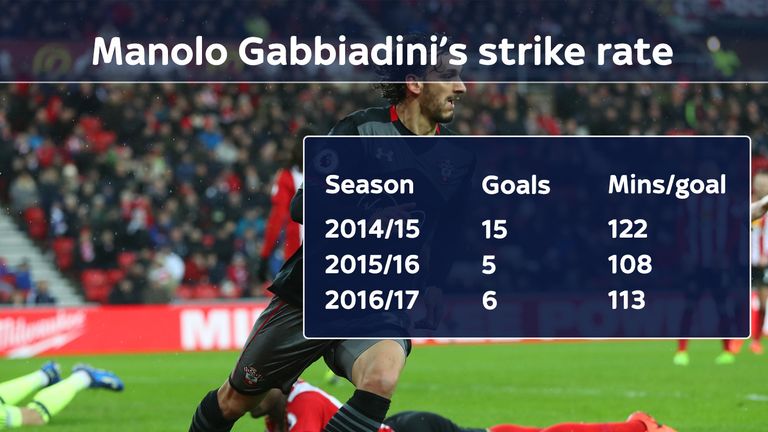 And yet, opportunities were limited. Examine Gabbiadini's goalscoring record over the past three seasons with three different clubs and it is still impressive. His 26 league goals have come at a rate of one every 117 minutes. By way of comparison, that's a better minutes-to-goal ratio than all 10 Premier League players who are into double figures so far this season.
Not so out of tune then. Either way, it's the symphony at Southampton that matters now and Gabbiadini has always been more of a pragmatic sort of character anyway. Certainly, the early signs are that this mechanic has found his vocation. In fact, everything suggests Manolo Gabbiadini has the tools to trouble Manchester United at Wembley this Sunday.