Former Southampton striker Rickie Lambert says he would love to see Tottenham boss Mauricio Pochettino manage England in the future.
Lambert, who retired from football at the age of 35 earlier this month, played under Pochettino for 18 months after the Argentine took charge of Southampton in January 2013.
Pochettino went on to take the Tottenham job in May 2014, while Lambert moved to Liverpool that same summer after featuring at the World Cup for England.
And speaking to Ben and Kammy on Goals on Sunday, Lambert said Pochettino would be a popular choice to one day take the helm as England manager.
"He's brilliant," said Lambert. "His man-management is spot on. Technically, he's brilliant.
"I would love him to be an England manager, if there's any chance that the FA could get him in the future, they should jump at it, without a doubt.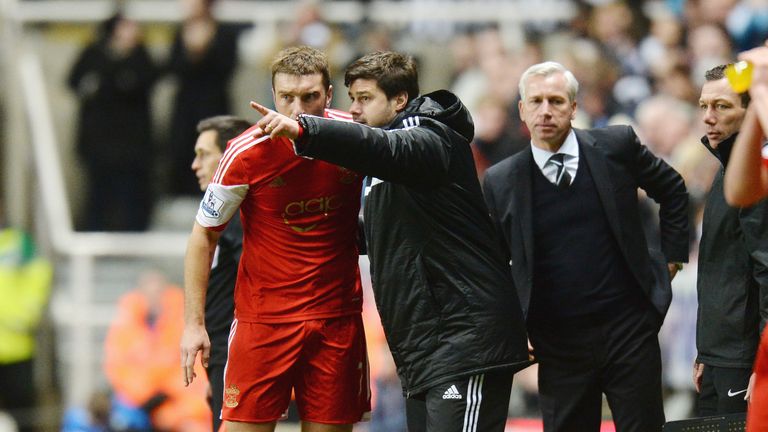 "The lads would love playing for him, everyone who has ever played under him, especially the British lads, love him."
When asked what made Pochettino the manager he is, Lambert described the 45-year-old a meticulous coach, who would seek improvements in all aspects of your game.
"He is the best manager I've played for. His attention to detail is second to none. He's one of few managers that wants to improve your game - every single player in the team," Lambert added.
"He sees the weakness and he improves it, him and his team. With me, he improved everything. Movement off the ball, finishing.
"What I used to struggle on mostly was with the ball coming from the side, it's one of the hardest techniques, especially with my left foot. After training every day he'd have me practising that technique."