Mauricio Pellegrino unaware of Man City interest in Virgil Van Dijk
By Richard Cooke
Last Updated: 22/12/17 3:22pm
Southampton manager Mauricio Pellegrino says he is unaware of any interest from Manchester City in Virgil van Dijk.
Sky Sports News understands that City have opened discussions with Southampton about the defender but speaking ahead of Saturday's game against Huddersfield, Pellegrino was keen to play down the link.
He said: "I don't think so, This morning I was with Les (Reed, Southampton vice-chairman) talking about that but nobody knows about that.
"I know Virgil is an important player, there will be a lot of speculation around him like with other players because we have got a lot of important players in the squad.
"It is normal, I can't control this and I don't want to talk too much about that. Sorry, but tomorrow we have got an important game and the most important thing is these three points.
"I want him, there is a lot of speculation but I can't talk about that. I can't control information from outside."
It is not the first time that Van Dijk has attracted interest from a top club. The Netherlands international was the subject of a controversial transfer wrangle in June when Liverpool were forced to issue a public apology for an improper approach and Pellegrino believes any renewed outside interest could make Van Dijk an even better player.
He added: "When I was a player I didn't have the same name as Virgil in the press but when you hear that another club wants you it increases your confidence and instead of being out mentally I think it increases the confidence of the player."
Rumours about Van Dijk's future were fuelled when he was left on the bench for last weekend's 1-0 defeat at Chelsea but Pellegrino insists it was all about squad rotation.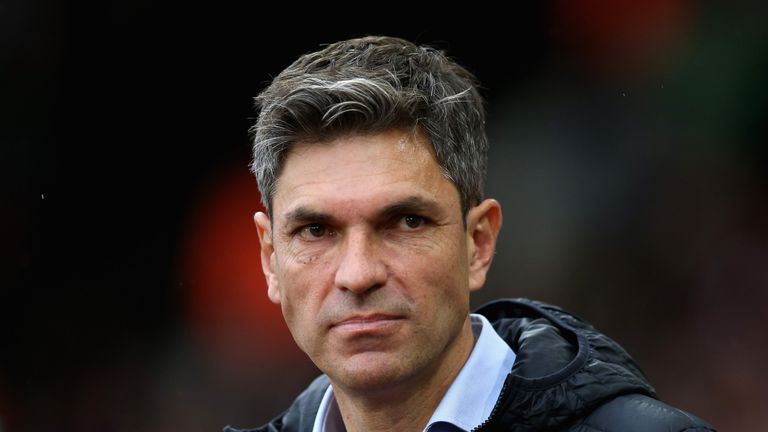 "Virgil is like everybody else," said Pellegrino. "He can be on the bench because I rotate all of the players when you have got a lot of games in a row like we did last week.
"This week we have another three games and I think we will need all of them fresh and I think we have got enough in the squad to change some players."