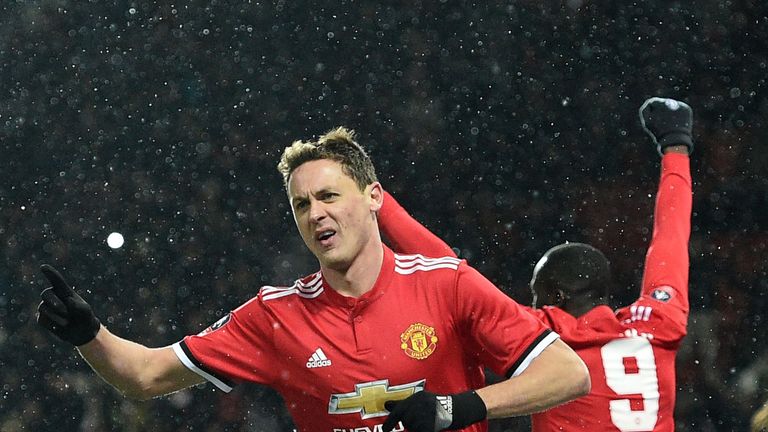 Who impressed at the weekend and who was not up to scratch?
We asked former England and West Ham striker Tony Cottee to grade each club on their display in the Premier League and FA Cup fixtures.
Read on to see who got top marks and who was bottom of the class...
Weekend results
Bournemouth 2-1 West Brom
Huddersfield 0-2 Crystal Palace
Stoke 1-2 Everton
Liverpool 5-0 Watford
Wigan 0-2 Southampton
Leicester 1-2 Chelsea
Swansea 0-3 Tottenham
Manchester United 2-0 Brighton
Liverpool - A
The only reason they don't get an A+ is because they didn't get seven or eight when they could have done! It was another fantastic performance and Mohamed Salah is having an unbelievable season.
Crystal Palace - A-
Fantastic result. They didn't concede, looked solid and scored twice away from home. Roy Hodgson will be absolutely thrilled. They are still not out of it but this was a big win in their fight against relegation.
Tottenham - A-
They did everything right and I fancy them in the FA Cup this year. They have had a couple of let-offs with the Newport and Rochdale games and I wonder if their name might be on the cup. It's like a home game for them at Wembley in the semi-finals and I think they will get past Manchester United.
Southampton - A-
It was a good start to Mark Hughes' time at the club and gives them something to build on as well as an FA Cup semi-final to look forward to. They have a big game against West Ham in a couple of weeks so they needed the confidence of getting a result here. It would have been easy to go to Wigan and get turned over but they managed to get the win and progress.
Manchester United - B
A good result for them which they needed after the disappointment of the Sevilla game. The FA Cup is ultimately about getting through to the next round and United managed to do that.
Everton - B
I was pleased for Cenk Tosun to get his goals. That's important for the club after they spent a lot of money on him in January. Their away form has been terrible so this was a big three points and basically guarantees them safety.
Wigan - B
They had a few chances in the first half and I'm giving them a 'B' for their display and their FA Cup exploits this season, beating Manchester City, West Ham and Bournemouth. It's been a fantastic run and you can't be too harsh on them. If they had taken any of their chances it would have been a different game.
Chelsea - B
Great result for them and they were certainly fighting for their manager. They had a bit of luck for the winning goal as Kasper Schmeichel wasn't brilliant, but it was good bravery from Pedro to get the header and it was a good professional away performance. They will fancy their chances against Southampton in the semis.
Bournemouth - B
Great result which they needed. They are still not completely safe but I think they have the character in their team where if they go behind they don't worry about it and can come back and get a result. It looks like it's going to be another Premier League season for them next year.
West Brom - C
They are fighting to try to stay in the Premier League and were playing well and took the lead, but I think this was a game they needed to win. It's hard to see them avoiding relegation now. Disappointing result for them in the end.
Stoke - C
The red card changed the game. It was a lunge from Charlie Adam, the ball squirted away from him, and it's one of those in-between tackles where if you get a yellow you say 'alright', and if you get a red you say 'alright'. They were always chasing after the red card and it made a massive difference. After getting back on level terms they will be disappointed to concede and lose the game.
Leicester - C
They got back into the game with Jamie Vardy's goal but then I was thinking they would push on in extra-time and they didn't really create many chances. Once Pedro got the second goal they didn't look like getting an equaliser and it was a flat way to go out.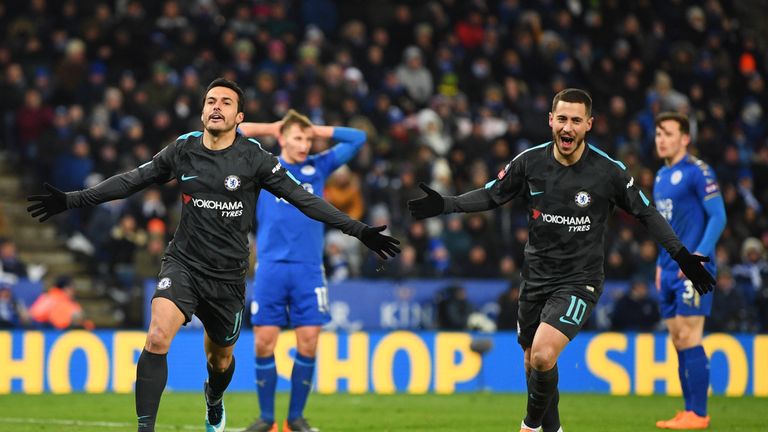 Watford - D-
It was not unexpected that they lost but it was a poor performance. They didn't look like scoring and they are lucky they have enough points that they should be okay come the end of the season.
Huddersfield - D
It's a really poor result for them. It wasn't a game they had to win but don't lose it. They didn't create many chances and Palace deserved to win the match. It's a defeat that puts Huddersfield in trouble and they have to be careful.
Swansea - D
They were totally outplayed. Their league form has been excellent and that's obviously their priority this season and it looked like that. It was flat.
Brighton - D
They didn't create that many chances and their main priority is to stay in the Premier League, so it wasn't too unexpected that they lost this game. They have had a good season and as long as they stay in the Premier League they won't mind about this too much.