Mark Hughes disappointed Jack Wilshere was not shown red card in Saints defeat at Arsenal
Last Updated: 08/04/18 6:17pm
Mark Hughes believes Jack Wilshere should have been sent off as well as Jack Stephens in Southampton's 3-2 defeat by Arsenal on Super Sunday.
Stephens was dismissed by Andre Marriner late on at the Emirates for a coming together with substitute Wilshere, throwing him to the ground after the Arsenal man had ripped his shirt as the pair tussled while running off the ball.
Wilshere was shown a yellow for his part in the ruckus, and Saints boss Hughes believed the midfielder's retaliation warranted a red card.
Hughes told Sky Sports: "I've got to be a little bit careful in terms of referees, it's not an easy role clearly. Clearly Jack (Stephens) has reacted to Wilshere clearly pulling him back, so he's reacted just to get rid of him really.
"I was a little bit disappointed the referee didn't see Wilshere, I think he made a definite movement with his knee, when he bounced up to remonstrate with Jack (Stephens). If the referee had seen that I think he would have sent him off.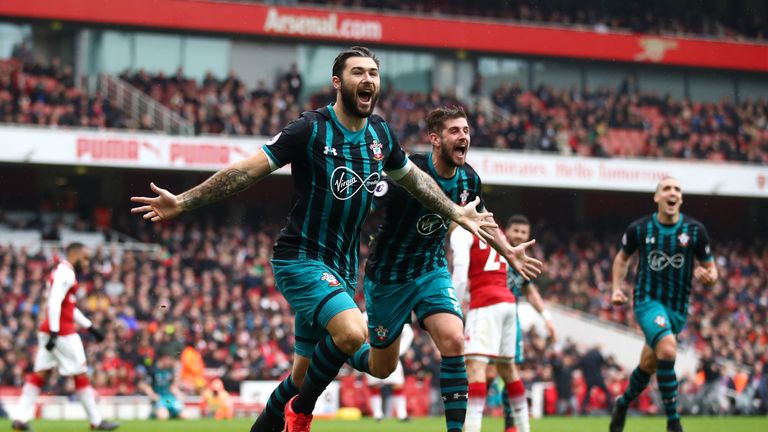 "I think both of them should have gone."
Southampton are three points from safety after their latest defeat, with a home clash with Chelsea to come next Saturday, live on Sky Sports Premier League.
Hughes was pleased with his side's overall performance, and despite noting confidence is lacking at the club, insists this showing will only help their self-belief.
"We've got difficult games coming up, we understand that, but what you have to show is qualities and strengths in your play and mind-set, and for the most part I saw what I needed to see today.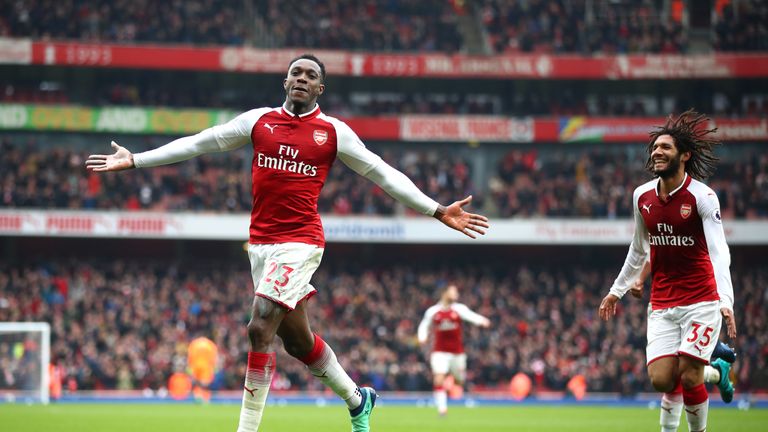 "Confidence has been a little bit low, something I've recognised since I came into Southampton, but it won't be damaged today. I think confidence will be high after today.
"We're disappointed because the two goals we conceded in the first half I think were there only shots on goal in that half, and they got a bit lucky with the second one.
"Having got back on level terms, we needed to be resilient and resolute in terms of getting something out of the game.
"We're disappointed, because clearly in our circumstances we need to take something out of every game we play. But in terms of performance, I am more than happy with it."