Football Commentator & Columnist
Martin Tyler's stats and facts: From Huddersfield's scoring struggles to Manchester City's big wins
Last Updated: 08/06/18 1:53pm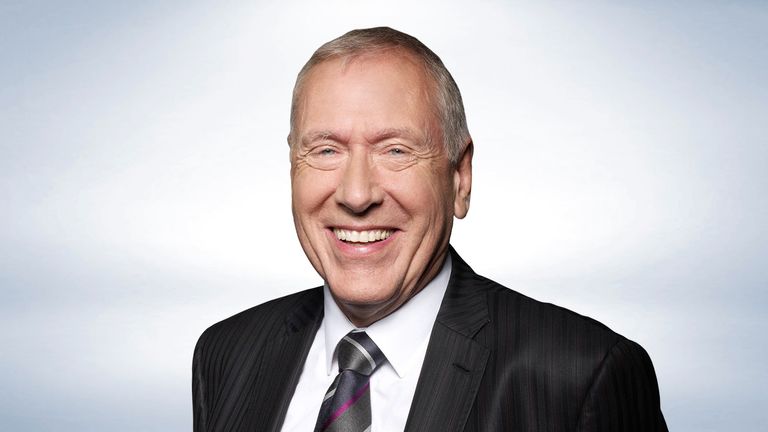 What's the record for a goalkeeper for fewest goals conceded from outside the box in a season? How many players have scored for and against one side in the same campaign? Are Huddersfield setting records with their scoring struggles?
Sky Sports commentator Martin Tyler has the answers to those questions and more.
Got a question for Martin? Tweet @SkySportsPL with #TylersTeasers.
Martin's Starting Stats from Man Utd v Arsenal
I was at Old Trafford on Sunday where Arsenal continued their poor away run of six league defeats, their longest run of successive away league defeats since losing seven in the old First Division between October 1965 and January 1966. They have not won any of their last seven away games for the first time in the Premier League era, since a run of eight old First Division away games in 1981/82.
Manchester United's opening goal from Paul Pogba was their 200th at home to Arsenal in all competitions in the 109th home game against them.
Konstantinos Mavropanos became the first Greek player to start a Premier League game under Arsene Wenger, but Stathis Tavlaridis came on for 15 minutes in the Premier League in 2003 in a 6-1 win over Southampton. He's the only other Greek to have played under Wenger in the Premier League… and for more on that theme make sure you hit play on the teaser video above!
Terriers off target
Huddersfield have failed to score in 19 different Premier League games this season. Is that a record? Jack, Liverpool
MARTIN SAYS: It's not a record, but Huddersfield could match the record before the end of the season.
Derby failed to score in 22 games in the 2007/08 season when they were relegated with just 11 points.
Huddersfield, who are currently three points above the relegation zone, finish their season with trips to Manchester City and Chelsea (both live on Sky Sports), before hosting Arsenal in Arsene Wenger's last Premier League game.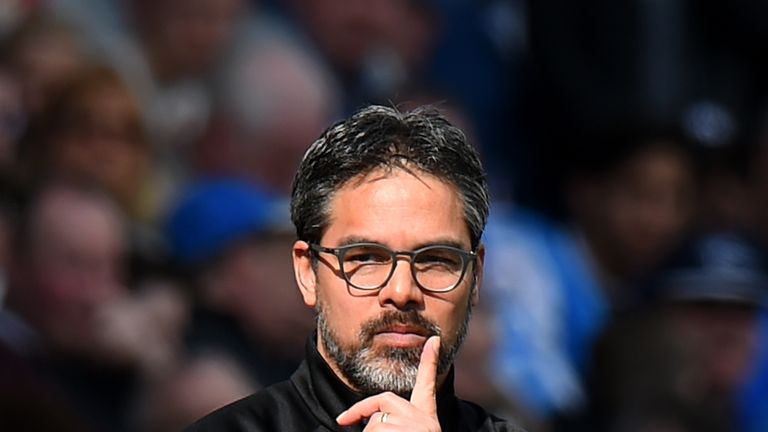 Leeds did not score in 21 games in the 1996/97 season, while Birmingham were relegated in 2005/06 after failing to net in 20 games.
Norwich also didn't score in 20 matches in 1995, when the Premier League was 42 games, while Sunderland did the same in 2002/03 and 2016/17 and were relegated on both occasions.
Record number of games without scoring in a season
| Team | Season | No of games without scoring |
| --- | --- | --- |
| Derby | 2007/08 | 22 |
| Leeds | 1996/97 | 21 |
| Birmingham | 2005/06 | 20 |
| Norwich | 1994/95 (42 games) | 20 |
| Sunderland | 2002/03 | 20 |
| Sunderland | 2016/17 | 20 |
| Huddersfield | 2017/18 | 19 |
Hen party
Is Henrikh Mkhitaryan the first player to score both for and against the same team in one season? Peter
MARTIN SAYS: Mkhitaryan became the first player to score for and against Manchester United in the same season, but is the 31st player overall to achieve this feat in Premier League history.
And interestingly, there are three who have scored in both fixtures between two clubs in a season - and played for both clubs.
Wilfried Bony was the most recent player to do it when he scored for Swansea against Manchester City in 2014/15 and then scored for Manchester City against Swansea later in the season.
Marlon King did the same in 2008/09 when he netted for Hull against Middlesbrough and then scored for Boro against Hull.
And Jermain Defoe also achieved the feat in the 2008/09 campaign as he scored for Portsmouth in a win over Tottenham and then helped Spurs claim a draw against Pompey in the second half of the season.
Goals high, points low
Charlie Austin and Dusan Tadic are Southampton's top Premier League scorers this season with seven goals. Has a team ever had a top scorer with so few goals and did they stay up? Marcus, Southampton
MARTIN SAYS: It's the same story for Watford and Swansea, where Abdoulaye Doucoure and Jordan Ayew are top scorers at present with just seven goals, while Newcastle's top scorers (Dwight Gayle and Ayoze Perez) have just five.
Sunderland hold the record for the lowest-ever top scorers when they had four players (Liam Lawrence, Dean Whitehead, Tommy Miller and Anthony Le Tallec) on just three goals in 2005/06.
However, the Black Cats were relegated that season, as were Derby in 2007/08 when Kenny Miller was their leading scorer with four Premier League goals.
Two teams have stayed up when their top scorer was on four goals.
Hull did it in 2013/14 when Nikica Jelavic and Shane Long both scored four, and Wimbledon had five players (Michael Hughes, Jason Euell, Carl Leaburn, Carl Cort and Efan Ekoku) score four in 1997/98.
There have also been instances of teams being relegated despite having one of the top scorers in the league.
Andy Johnson was the second top scorer in 2004/05 with 21 goals, but Crystal Palace were still relegated.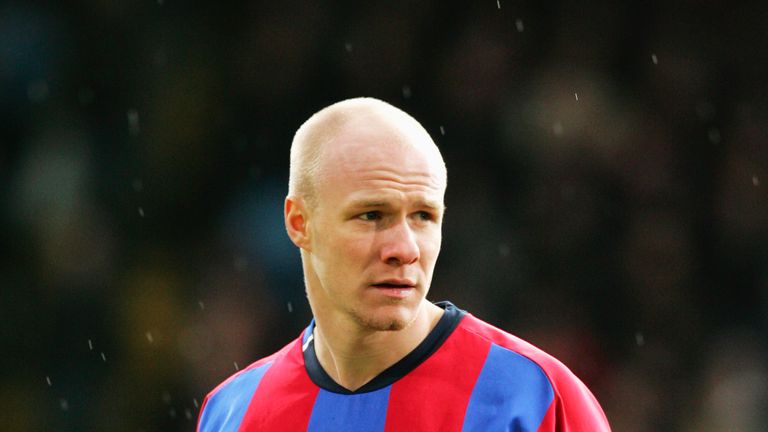 Charlie Austin's 18 goals in 2014/15 could not save QPR from the drop and Yakubu scored 17 goals in 2011/12, however, Blackburn still finished second from bottom.
Top scorers of clubs that have been relegated
| Season | Player | Team | Goals |
| --- | --- | --- | --- |
| 2004/05 | Andy Johnson | Crystal Palace | 21 |
| 2014/15 | Charlie Austin | QPR | 18 |
| 2011/12 | Yakubu | Blackburn | 17 |
| 1996/97 | Fabrizio Ravanelli | Middlesbrough | 16 |
| 1992/93 | Chris Armstrong | Crystal Palace | 15 |
Not beaten from range
David de Gea conceded his third goal of the season from outside the area against Arsenal. Has a goalkeeper ever conceded none in a season? Mark
MARTIN SAYS: For goalkeepers to have played at least 25 games in a season, 47 have conceded fewer than three from outside the box.
However, only three didn't concede any in a season.
They are Nottingham Forest's Dave Beasant (26 games in 1998/99 - a relegation season), Chelsea's Petr Cech (34 games in 2005/06 - a title-winning season) and Liverpool's Pepe Reina (33 games in 2005/06 - an FA Cup-winning season).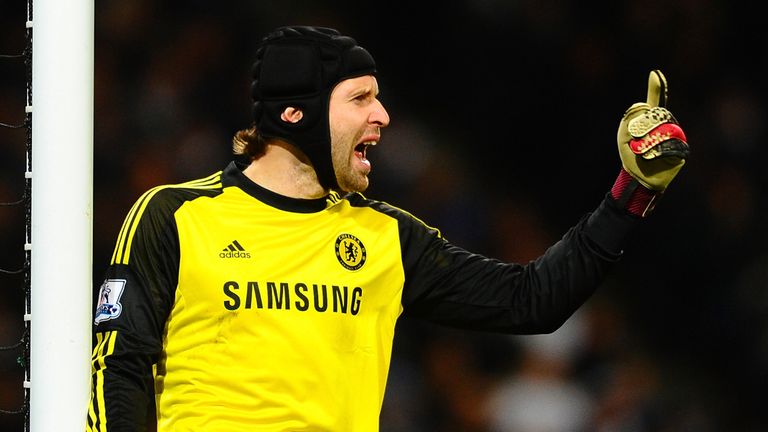 Paul Robinson holds the unwanted record for most goals conceded from outside the box in a season, having let in 17 goals when he was with Leeds in 2003/04 and they were relegated.
He also let in 16 from outside the box in the 2006/07 season and the 2011/12 season during his time with Tottenham and then Blackburn. Wayne Hennessey also let in 16 during the 2011/12 season at Wolves.
To the four
How many teams have Manchester City have scored four or more against this season and is it a record? Kieran, Cheltenham
MARTIN SAYS: Manchester City have scored four or more against nine teams and on 10 occasions this season.
Those wins have come against Liverpool (h), Watford (a), Crystal Palace (h), Stoke (h), Swansea (twice), Tottenham (h), Bournemouth (h), Leicester (h) and West Ham (a).
The record of 10 was set by Liverpool in 2013/14 when they finished second in the Premier League.
They scored four or more in 11 games against West Brom (h), Fulham (h), Norwich (h), West Ham (h), Tottenham (twice), Stoke (a), Everton (h), Arsenal (h), Swansea (h), Cardiff (a).
City could match that as they have scored four or more in their last two games and finish with home games against Huddersfield and Brighton before travelling to Southampton.
They finished with nine when they won the league in 2013/14, including a 7-0 victory over Norwich and 6-3 win against Arsenal.
Chelsea also managed four or more against nine different teams in 2009/10 and so did Manchester United in 2001/02.