Angus Gunn says Mark Hughes' vision played key role in Southampton move
By Alice Piper
Last Updated: 08/08/18 10:01am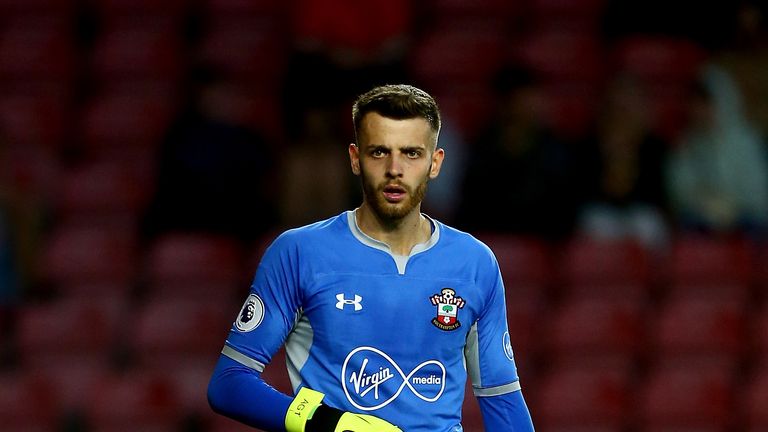 Southampton goalkeeper Angus Gunn says Mark Hughes' vision as manager played a key role in his decision to join the club from Manchester City.
Gunn moved to St Mary's last month on a five-year deal, having spent seven years at City after joining from Norwich at the age of 15.
The England youth international, who impressed on loan at Norwich last season, says Hughes and goalkeeper coach Dave Watson's plans for his future were instrumental in his decision to choose Southampton as his next destination.
"There were different options I had - possible loans, possible permanent moves -and I was weighing everything up," the 22-year-old told Sky Sports News.
"Then I met Dave Watson and the manager, and that was the biggest thing that sort of swayed it really - the way they spoke to me and wanted me here was probably the biggest thing that I took from the summer and that's why I'm here.
"They said they are excited to bring me to the club.
"Obviously I'm a younger player, so they are looking more into the future and looking to make me a better player all-round."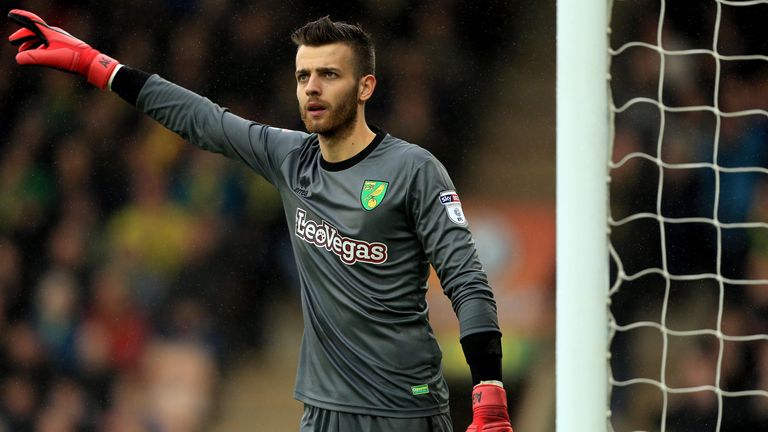 Gunn, the son of former Scotland and Norwich goalkeeper Bryan, says he is feeling very much at home at Southampton, in thanks partly to the number of familiar faces in the side's squad.
"I know a lot of the lads from the U21s from a couple of years ago, when we went to the Euros in Poland, so it pretty much felt like home straight away really," he said.
"Obviously, it was just a case of me getting to know the other players that I never met before, and I think Evian was perfect for that.
"It's all happened really well at the moment."
Southampton avoided relegation last season after a late surge under Hughes saw them finish three points above the drop zone, and Gunn feels the importance of a positive start to their campaign cannot be underestimated.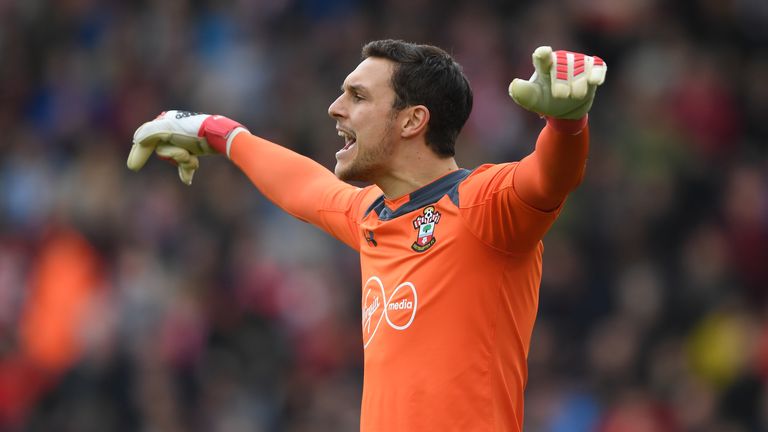 "We had mixed results in pre-season, but the main thing was the fitness of all the guys and the most important thing is Sunday, that we get a result," he said.
"The lads got the minutes that they needed and hopefully that will pay off on Sunday.
"I think it will be a fierce game. Obviously, you would expect from Burnley a strong side.
"Everyone is focused on getting a good start. Everyone knows how well a good start can get your momentum going."
Upgrade to Sky Sports Premier League and Sky Sports Football now for just £18 a month. Cancel any time.