Southampton manager Mark Hughes claimed Jordan Pickford should have been sent off in their 2-1 defeat at Everton.
The Everton goalkeeper went up for a high ball with Saints striker Danny Ings during the second half of the game at Goodison Park, winning the ball before catching the forward in the midriff.
Hughes took issue with referee Lee Mason, who did not give a foul, after the game and defended Ings for a poor miss before half-time which could have got his side back in the game.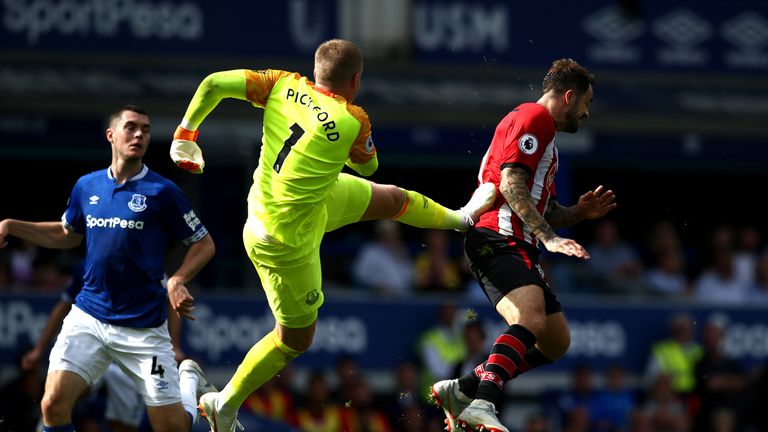 He said: "We had good chances - I thought Danny had missed a clear-cut chance and hit the bar, but it was a great save so credit to the lad, and I thought he was lucky to stay on later in the game with his challenge on Danny because I felt he followed through and should've been sent off.
"We got into a position of trying to keep our momentum going, but Everton were able to manage the game to a conclusion, the game became very fragmented and I thought the referee allowed that to happen with a lot of free-kicks and stoppages."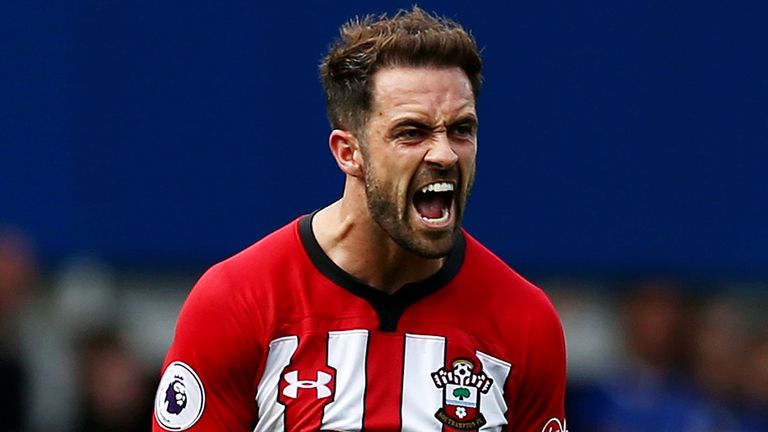 Hughes conceded the two goals Southampton had shipped were poor, having trailed 2-0 at the break to a training ground free-kick and a near-post header from Richarlison before Ings did cut the deficit after half-time.
He added: "I'm disappointed with the outcome, clearly. In general play, in the first half we had the better of the chances but found ourselves 2-0 down.
"We made a mistake on the free-kick on the edge of our box, you've seen it time and time again and we should've dealt with it, but at 1-0 we had to pick ourselves again, and then made another mistake to allow the ball into our box and had chances to block the cross."