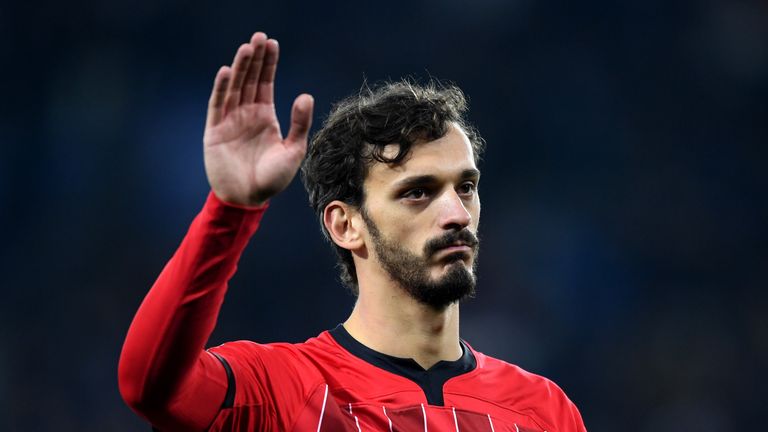 Sampdoria have agreed a deal with Southampton to sign Manolo Gabbiadini, according to Sky in Italy.
It is understood to be an initial loan deal until the end of the season with an obligation for the Serie A side to buy Gabbiadini for £10.75m (€12m) this summer.
Sampdoria will pay a further £450,000 (€500,000) if Gabbiadini reaches an agreed goals target this season and an additional £225,000 (€250,000) if they qualify for Europe.
Gabbiadini, who is expected to sign a four-and-a-half-year deal with Sampdoria worth £1.35m (€1.5m) annually, will arrive in Italy on Thursday, ahead of a medical on Friday.
The Italy international is a former Sampdoria player, having played for the Genoa club from 2013 to 2015.
Gabbiadini joined Saints from Napoli in January 2017 for £14.6m. He has made 60 appearances for the club, scoring 12 goals.
However, Gabbiadini has made only one appearance under Ralph Hasenhuttl - as a late substitute in the Austrian's opening match in charge against Cardiff - and was left out of the squad for Saturday's 2-2 FA Cup draw at Derby.
AC Milan, Fiorentina and Real Betis were also interested and Hasenhuttl said at the weekend that the final decision would be down to Gabbiadini.
"Sure [they have had bids], we have to decide and he has to decide where he wants to go," said Hasenhuttl.
"There are a few teams interested in Manolo, we will have a look and if there's a result, we'll tell you."