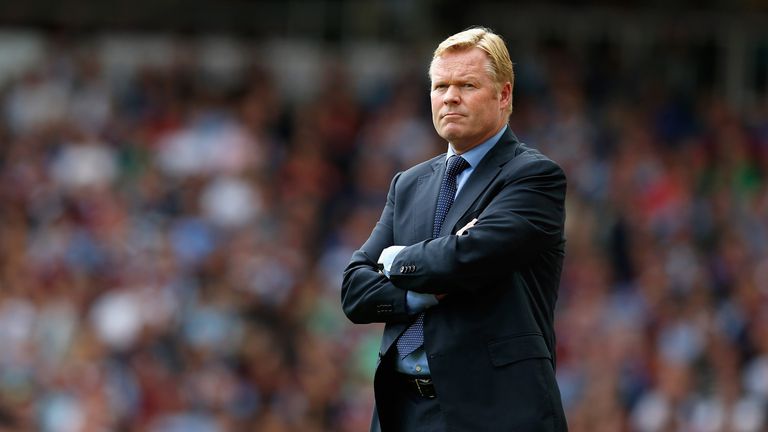 Southampton manager Ronald Koeman says his in-form team are so dedicated that they have been turning down days off.
The Saints lie second in the Premier League table and will be looking for a sixth successive win in all competitions when they host QPR on Saturday, having beaten Arsenal 2-1 in the Capital One Cup on Tuesday.
The squad had been due to take a day off following that match but instead decided they needed an extra day at the training ground ahead of QPR's visit.
Koeman said: "The players showed a great ambition, because we planned last Wednesday as a day off after the Tuesday
"But Jose Fonte said to me: 'Boss, we would like to come to train tomorrow'.
"I said 'But you have a day off, I've planned a lot of things with my wife!'
"But we changed it and we had a recovering session.
"I never had that - a team, a squad, say 'no day off' and that means a lot for me, that means a lot about the ambition of the players.
"We spoke to each other and said: 'OK, if you win against Queens Park Rangers, then you get that day off for next week', and we hope to win on Saturday."
Despite their fine start, Koeman thinks a top-four finish and Champions League berth will prove beyond his side.
"It isn't realistic" he said.
"We have played only five games in the Premier League and at the end of the season are 38.
"We know it's a long season, it's a tough season.
"OK, we know we have a very good start and, of course, after the win of last Tuesday, the expectations of the fans and of the press is much higher than it was before the first game.
"But it will be more difficult and we have to realise that and to keep going."
Southampton will be hot favourites to continue their good run against a QPR side who have been beaten 4-0 in their two Premier League away games this season.
The London side are managed by Harry Redknapp, not a popular figure among Saints fans because he was in charge when they were relegated in 2005 and then re-joined their bitter rivals Portsmouth.
But Koeman said: "In my opinion, he's a manager who I respect and I think everybody has to respect.
"I think he is a successful manager with a lot of experience. I'm not the person to look to the history of the managers and the players."