Saido Berahino served an eight-week suspension for "an FA disciplinary matter", Stoke manager Mark Hughes has confirmed.
The forward, who joined Stoke from West Bromwich Albion for £12m in January, served the ban earlier this season during his time with the Baggies.
And Sky sources understand Berahino tested positive for a recreational drug.
"We are aware of it. There was an FA disciplinary matter and Saido had an eight-week suspension, I believe," Hughes said.
"We were aware of that before we signed him. In terms of more detail, you would probably need to refer back to his former club. We aren't in a position to give any more details as we don't have them.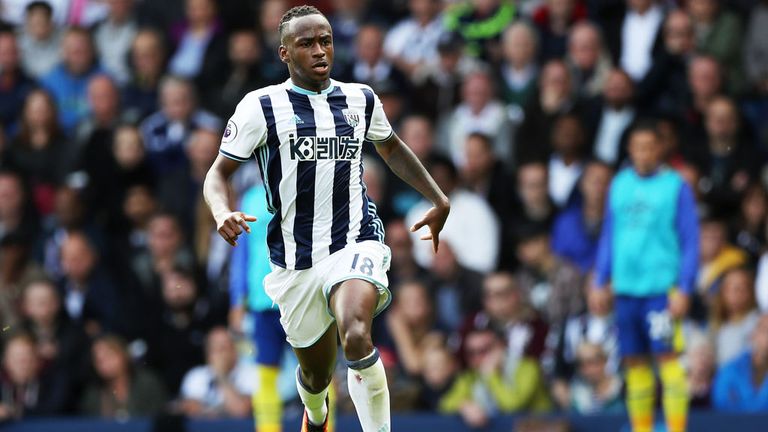 "He had issues at his previous club for 18 months, which this is obviously a part of. As with all players, we did our research on him before we signed him, but that didn't change our thinking at all."
Hughes confirmed Berahino is available for selection ahead of the trip to face his former club at The Hawthorns on Saturday.
The 23-year-old made his Stoke debut as a second-half substitute in the 1-1 draw with Everton on Wednesday.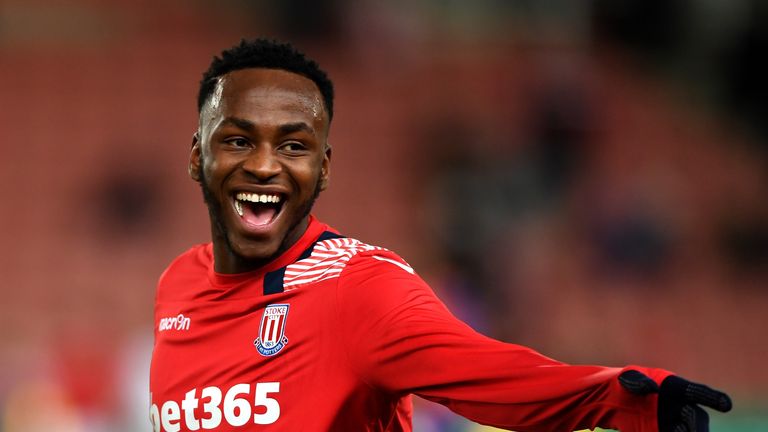 "We are pleased with what he is producing and he is looking forward to the game tomorrow," the Stoke boss said.
"Why wouldn't I play him? He is in line to be involved. He came on to good effect on Wednesday and there is no reason why he shouldn't be involved tomorrow.
"He is itching to play a part, although the way the game is going will determine whether he comes on. Most opposition players get some stick, and he will get some I am sure, but he is of the view that he is probably used to having some stick from West Brom supporters.
"We have brought in a player with great ability, of a good age who hasn't reached his peak yet. He still has a lot of development to come, and we feel that what we can offer him here, it will benefit him.
"He will prosper here, I am sure of that and that is why we chased him for so long. The next three or four years are going to be really important for him, and for us. He wants to improve."
West Brom head coach Tony Pulis refused to elaborate on Berahino's ban at his media conference on Friday and insisted the fitness of the former England U21 international was the main reason behind his lack of playing time.
"Saido served a ban while he was here but I won't comment why. He didn't play for me because he wasn't fit enough," Pulis said.
"Saido is no longer an Albion player. He is at a club which I used to manage and I have respect for. It's one for Stoke to handle.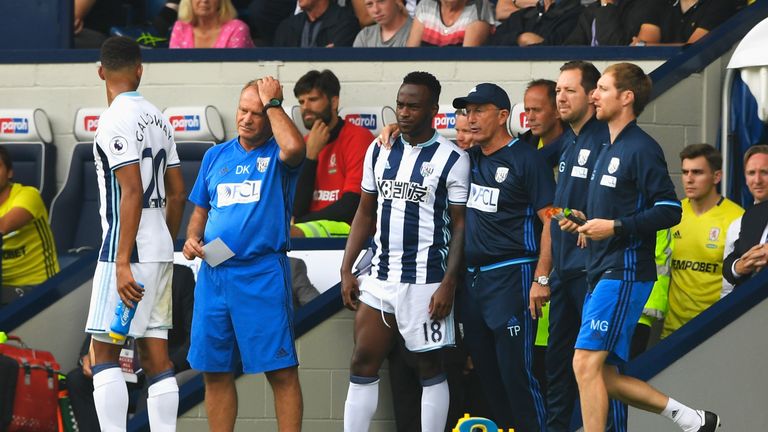 "This football club looked after Saido very well while he was here. The club looks after all the players.
"Saido was one of the main reasons this club stayed in the Premier League two seasons ago. In his own mind he wanted to move.
"Mark Hughes questioned why I hadn't been picking Saido so he's got the answers. One was he wasn't fit and the second one that he was serving an FA ban."
Grab a NOW TV Sky Sports Day Pass and watch the top of the table clash, Chelsea v Arsenal, for just £6.99. No contract