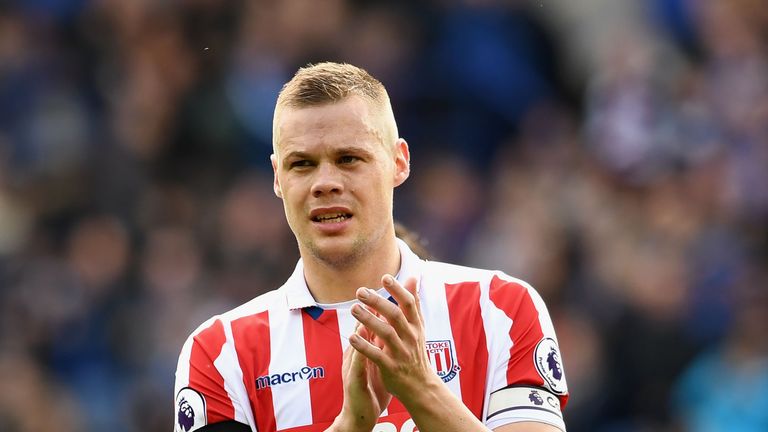 Ryan Shawcross has signed a new four-year contract with Stoke.
The City captain was inside the final 12 months of his previous deal but is now committed "until at least 2021", according to a club statement.
Shawcross signed for Stoke in January 2008 after a successful spell on loan from Manchester United.
The centre-half, 29, has helped establish the club as a Premier League fixture and earned a full England cap in 2012.
"I have been here for a long time now, and have thoroughly enjoyed it here so for me, there was never any intention to leave," he told the club website.
"There has never been any issue, these sort of negotiations can just take time because the club always looks to get the best deal for them and the player tries to get the best for them too.
"The club is moving in the right direction, it is a progressive club and one that I would like to be part of for the rest of my career."
Shawcross has played under Tony Pulis' successor Mark Hughes for the past four years, and he said: "He is a top manager and for me the perfect man for the job, so of course he has been a key part of why I am enjoying it here so much.
"We have made some very good signings this summer too, three or four lads have come in and really strengthened the starting eleven, so for me everything is really positive here."