Danny Higginbotham
Football Expert & Columnist
How Liverpool can benefit from a specialist throw-in coach, explained by Danny Higginbotham
Tottenham v Liverpool is live on Sky Sports Premier League from 11.30am Saturday
Last Updated: 13/09/18 2:09pm
Liverpool take on Tottenham on Saturday lunchtime and Danny Higginbotham has been looking at how their new specialist throw-in coach can give them an added edge.
Thomas Gronnemark was brought in over the summer to work with Jurgen Klopp's side on a part-time basis to improve on the often overlooked set-piece.
"It's important because there are normally 40 or 50 throw-ins in a game for both teams," Gronnemark told Sky Sports News.
"A lot of people think it is about the long throw-ins and scoring a lot of goals off the long throw-ins but I'm coaching the long, the fast and the clever throw-ins."
The Dane has only been working with Liverpool for a short time but left-back Andy Robertson believes that they are already reaping the benefits.
"We surrendered possession when we had throw-ins and we gave it back to the team we were playing," he said. "You're in possession of the ball, it's effectively like a pass so I think [Klopp] looked at that and thought 'how am I going to change this?'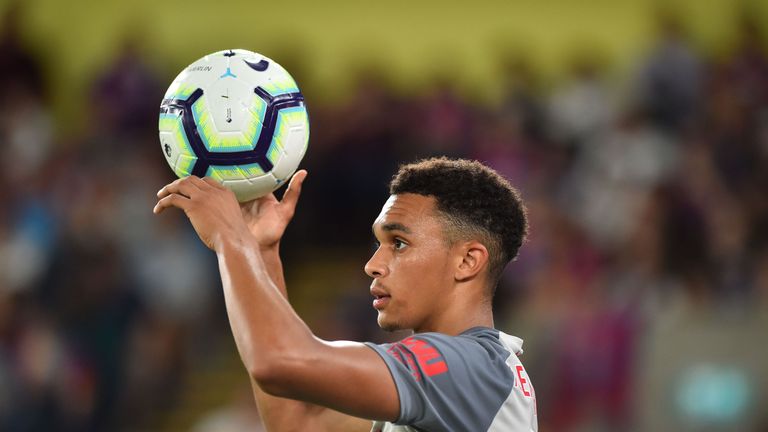 "He's obviously brought this guy in who can help us and already in the first four games I think we've been a lot better at it. We're finding it a wee bit easier to get the ball out and switching sides and stuff and also the lads' technique of throw-ins has got better.
"I think I've gained about six metres in distance… so it can make these small differences."
Higginbotham thinks that the additional work on throw-ins, combined with Liverpool's high pressing game could help them, both offensively and defensively.
"What you'll find now is that teams are going to have a little bit of a worry and think 'OK, what are we going to do? Are we going to keep playing the ball out?'" he said.
"If they keep playing the ball and Liverpool throws progress then it becomes a big problem for the opposition. We're talking about the ball being pressed and because Liverpool press so high there is no time and space for the players on the ball in their own half.
"So if you look at the options, do you go long to a front man who might be isolated? You can put it out for a throw-in, that allows you to get back into shape, but if all of a sudden Liverpool are working on their throw-ins then things start to go in their favour and they start to create chances then you start thinking that you don't want to give throw-ins away.
"I actually think it works well for Liverpool on the defensive side as well because what I think teams are going to end up doing now is go back to the goalkeeper and that stops any threat of the counter-attack.
"The way that Liverpool play, their movement, I think [working on throw-ins] is absolutely brilliant. Anything that gives you that edge I think is definitely worthwhile and with the players they've got, I think Liverpool could take full advantage of it."
Gronnemark says he doesn't want Liverpool to be "Stoke No 2" but Higginbotham himself played in that Stoke side famed for their long throw-ins, taken by Rory Delap, and explained how they perfected their tactics on the training ground.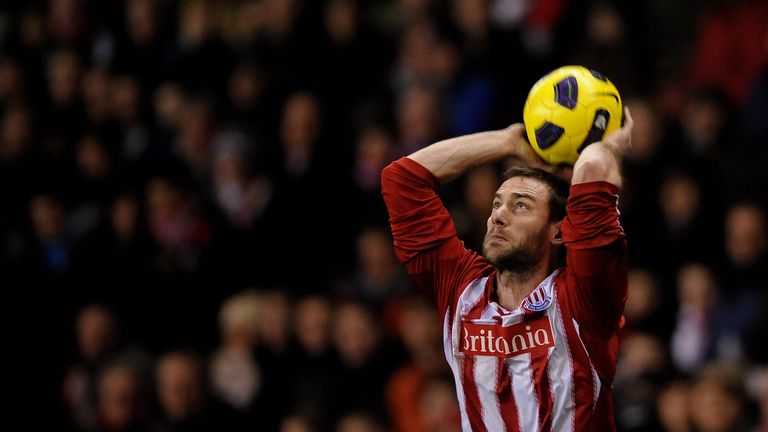 "What Rory did that was really good, and it was something we worked at day in, day out, is that he never aimed for a player, it was always an area that was between the six-yard box and probably just past the penalty spot," he added.
"The players all knew that so the timing of the run would become perfect because it was something they worked on every single day. And because of the pace it was going, all it needed was the slightest touch and it as in the back of the net.
"It was such a threat to the point that the opposition players were so worried about not giving throw-ins away that they'd do something outside of the box which could actually go against them because they were having to overthink situations."