Christian Benteke has said he has no regrets over joining Liverpool in 2015 despite his brief stay at the club.
The new Crystal Palace forward signed for the Reds from Aston Villa, but a combination of injuries and a loss of form restricted him to 14 Premier League starts in his single season at Anfield.
Benteke left Liverpool for Palace in August in a deal worth up to £32m, but harbours no ill-feeling towards his former club.


"It was an honour to play for Liverpool, such a big club with such a big history," Benteke told Sky Sports. 
"I didn't play or perform as I wanted. It was my decision to go there and I don't regret anything.
"I didn't have the chances to perform. I learned that's football. That is why I have no anger against anyone there.
"[The] frustration is at myself that in the short time I had to play I didn't do it as I wanted. Brendan [Rodgers] did everything for me to come there, then I had my injury and I couldn't help. I wanted to do more."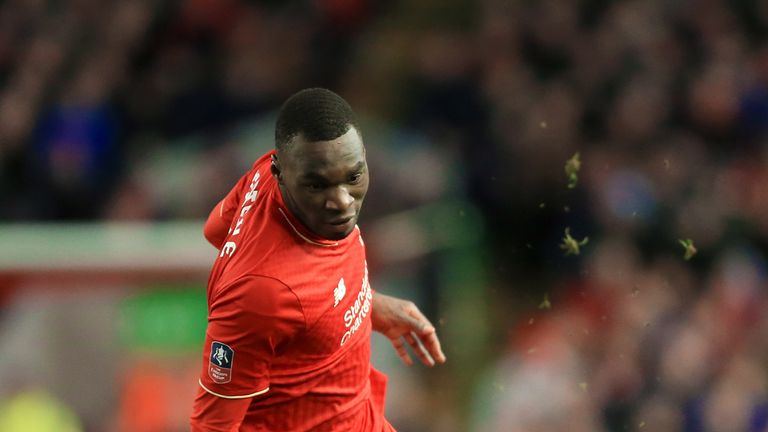 Benteke opened his Palace account with a goal in their 2-1 win at Middlesbrough, and said manager Alan Pardew sold him on the club's style of play.
"I am very happy to be here and to have the chance to show myself again," Benteke added. "I am really looking forward to the new challenge.
"I have been in the Premier League for four years and, without wanting to sound arrogant, have been doing well. I want to show again what I can do because last year I didn't have the chance to do it all season.
"I knew the quality of the players here and I knew about the manager. It was an easy decision to take. In terms of style it's a good fit."
"I spoke with the manager (Pardew) a few times before the Euros, I gave him my word that if he did everything he could, I would do everything I could to come here."
Watch the full interview with Christian Benteke prior to Crystal Palace against Stoke City, live on Sky Sports 1 HD from 1.30pm