Brighton ban supporter alleged to have thrown pie at Crystal Palace players
Last Updated: 06/12/18 10:07am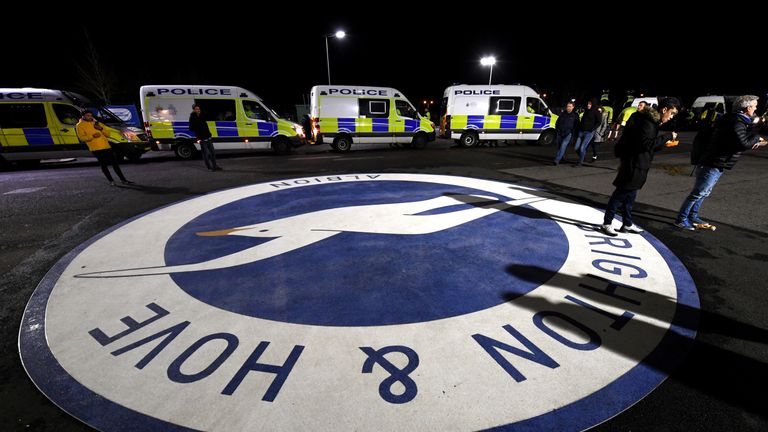 Brighton have banned a supporter for two months for allegedly throwing a pie at Crystal Palace players.
The 21-year-old was arrested on suspicion of throwing a missile during Tuesday night's match at the Amex Stadium, which finished 3-1 to the home side.
A total of 10 arrests were made for a range of offences.
Among those were a 55-year-old man and a 17-year-old boy arrested on suspicion of affray.
Assistant chief constable Steve Barry said: "We were very pleased with the policing operation, which with the support of the security team and stewards at Brighton and Hove Albion ran very smoothly.
"Aside from a small number of localised incidents, the supporters of both sides were generally good-humoured and patient and I thank them for their co-operation."
There was an increased police presence for the game around the ground, in the city and in towns nearby.
This time last year Sussex police were forced to apologise to both Brighton and Crystal Palace and both sets of fans for claiming weapons were found at the Amex Stadium. It later emerged that was not the case.