Paul Hurst says he must earn Ipswich players' respect to succeed
Ipswich boss keen to assess potential of his squad
By James Simpson
Last Updated: 12/06/18 1:06pm
Paul Hurst says it will be a challenge to succeed at Ipswich but he must start by earning the respect of his players.
Hurst was announced at the end of May as the replacement for Mick McCarthy, and the former Shrewsbury boss said he is "very proud, very honoured and very excited about the challenge".
Shrewsbury were defeated 2-1 in the League One play-off final, but Hurst said even if his team had managed to gain promotion, he would likely still have joined Ipswich - where he becomes just the 16th permanent manager in 82 years.
"It would have been a difficult decision but ultimately I think - as you mentioned its history - and the potential here, it would have been a very difficult decision to turn this opportunity down," he said.
"As I've already said, I'm very excited about working with the group of players that are here.
"They had a good season last year. Had a lot of injury problems along the way. Given a bit more luck on that side, could have, I'm sure, finished higher up the table.
"There's a lot of potential here and I'm keen to assess that very quickly, add to it if possible and see what we can achieve."
Hurst believes he will be able to handle the transition from Shrewsbury to Ipswich because of his coaching style.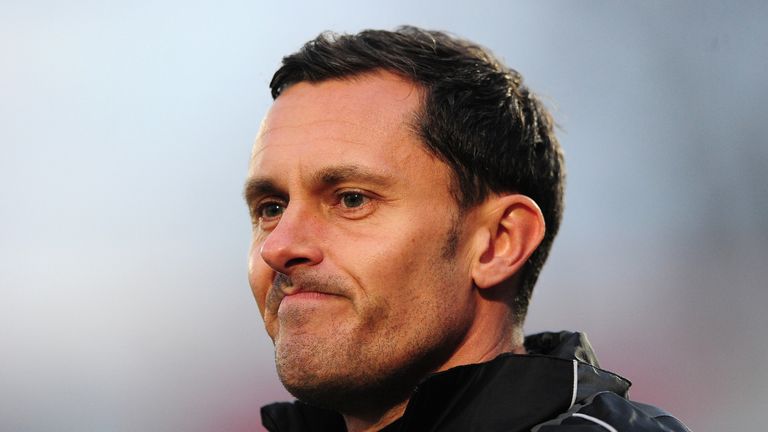 "The work that we do and the professionalism, not too much changes," he added. "What you do get is a lot more interest but a lot more resources and people to work with.
"I think we can complicate the game of football, the approach, very much. For me, I like to strike a balance between what people might deem as old school but also with a lot of new school in there as well.
"I see it as a challenge, of course. I've got to earn the players' respect and they have got to earn myself and [assistant manager] Chris [Doig], who's come along with me as well.
"But in general, it will be a very similar approach to what's got me to this point to have this opportunity."