Sean Dyche says Burnley were "written off" at the start of the season, but strengthened their Europa League prospects on Saturday.
Burnley drew 0-0 with Brighton in the Premier League on with the point all but sealing their path into Europe.
Dyche's side now hold a six-point lead over eighth-placed Everton and a vastly superior goal difference with two Premier League games of the season left to play.
Speaking after the draw, Dyche has heaped praise on his players as he believes Burnley were "written off" at the start of the campaign.
"It's looking that way [European football] and again it's a massive step for a club like us and a team like us," he told Sky Sports.
"We were written off at the beginning of the season but the will and demand of the players to stick to what we do has been very pleasing.
"I can't even describe how difficult the Premier League is for teams like us. It's a massive challenge, not just for us.
"There's a lot of teams like us in the Premier League, so to continue with the mentality that we have done, to keep getting the points on the board over the whole season - I'm very pleased to say the least.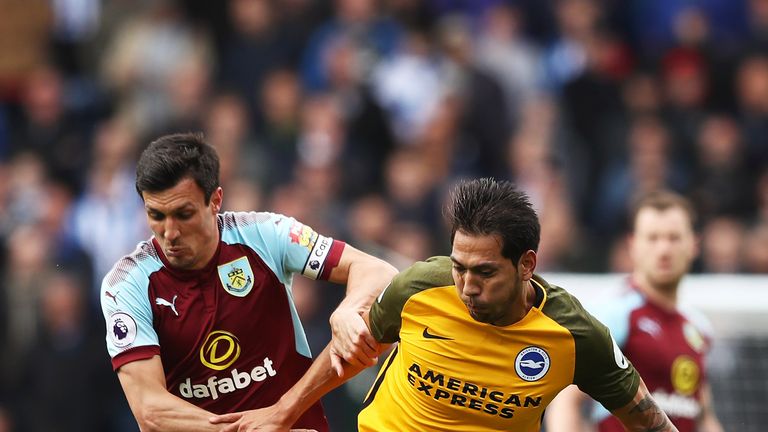 "I'm loving it for the club and the town, it's a massive thing, most of all for the players. They've put a lot in for us. They deserve everything they've got this season."
Talking about the Brighton game, Dyche was pleased with how his team did the basics well.
He added: "It was a game of huff and puff and lacked quality today from both sides. But I thought there was a lot of endeavour, good habits and we did the basics well.
"It's hard to questions these lads. We've come a long way this season so the odd dip in form or performance and you still come out with a point, that's probably a good measure, actually, of how far we've come."