Norwich contact police with evidence of alleged racist tweets directed at Sebastien Bassong
Norwich have lodged a complaint with police after Sebastien Bassong was the target of alleged racist tweets.
Last Updated: 27/11/12 8:44am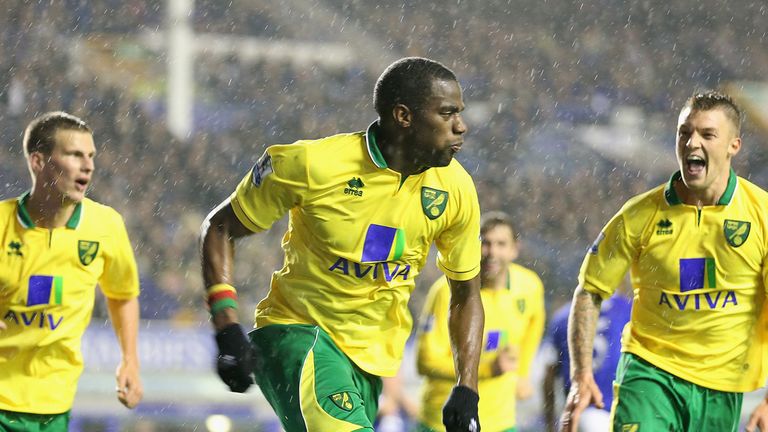 The defender headed a dramatic last-minute equaliser to earn the Canaries a 1-1 draw at Everton on Saturday before receiving abuse on his Twitter account.
The club have sent screen grabs of the offending tweets to Norfolk Constabulary, although the messages and the accompanying Twitter accounts have since been deleted.
Norwich manager Chris Hughton said the alleged abuse of Bassong was "hugely disappointing", and he added: "We have taken the appropriate action and passed them on to police."
After the game at Goodison Park, Norwich chief executive David McNally announced the club will launch their own investigation into the comments.
McNally tweeted: "For those asking, we will be following up with the police regarding the racist comments reported after the game.
"Not relevant which team they support. Don't accept racism from anyone and so these comments will be reported to the police."