Premier League: Norwich's Elliott Bennett suffers injury blow
Norwich manager Chris Hughton has confirmed that Elliott Bennett has been ruled out for an extended period.
Last Updated: 22/08/13 5:23pm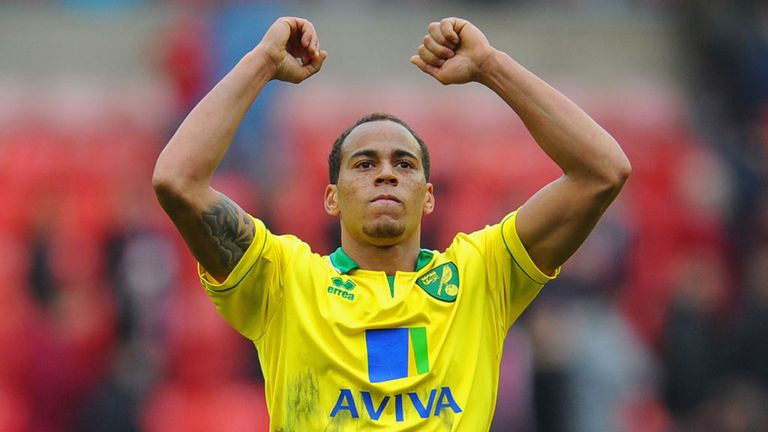 The attacking midfielder played all of the the 2-2 draw with Everton on the opening day of the Premier League season.
But Bennett is struggling with a knee injury and now faces a fitness battle before he can return to the side.
"We have some bad news on Elliott Bennett. He has a problem with his knee that will keep him out for a few months," said Hughton.
"Losing Elliott is a big blow for us. It's really bad news for the player first and foremost because I felt he did well against Everton.
"He played the game on Saturday but didn't have a great reaction and we have since found that there was a knee problem that was operated on.
"It will keep him out for a number of months."
Bennett has been using social network and despite the injury setback, he is determined to return an improved player.
"Gutted to be out with a knee injury," he said. "Luckily I have great medical staff at club and best people around me to get me through this tough time.
"Will use this bad time to improve, I will come back stronger, faster and better as a player and a person. Thanks for your messages!"