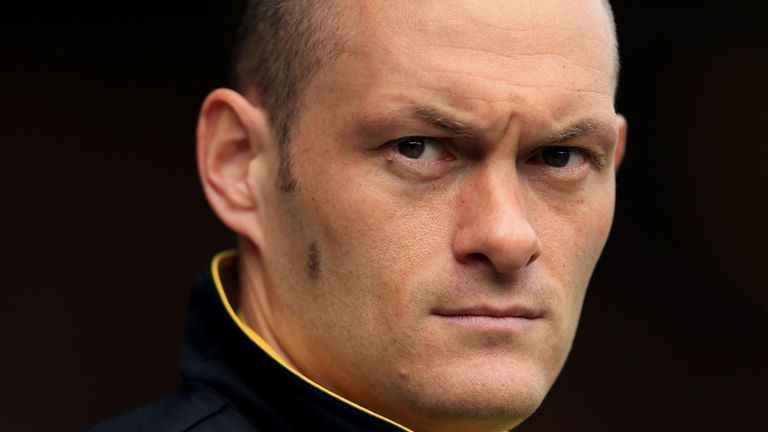 Norwich boss Alex Neil will tell his players to play Monday's £120million Sky Bet Championship play-off final against Middlesbrough without fear after taking away the unknown element by visiting Wembley this week.
The Canaries play Boro for a place in the Barclays Premier League 12 months after their relegation from the top flight and a year after Neil guided Hamilton to the Scottish Premiership through the play-offs.
Neil has presided over a remarkable run of 16 wins from his 24 games in charge since his January move to Carrow Road after the play-off semi-final success over East Anglia rivals Ipswich.
One more win would earn the riches of the Premier League and Neil has belief in his players.
Asked what he will tell his squad in the moments before kick-off, the 33-year-old Scot said: "'Don't have any regrets. We've worked that hard to get here. Go out and give it everything you've got'.
"I believe that if we do what we're capable of doing, we're more than capable of winning the game."
Norwich earned their Wembley place last Saturday and used the extended period between games to visit the national stadium where their future will be decided on Monday.
"The gap between the games is eight days, which is longer than normal," Neil added.
"We felt we had an opportunity where we could go down, familiarise ourselves with the surroundings that we're going to come into contact with on Monday, in terms of the stadium, the hotel we're going to be staying in.
"We went down, made sure we looked about the place, knew exactly what's going to be coming, so when we go down there it's not all new to them.
"And they're ready and solely focused on the match and not worried about where they're going to be changing or any silly details like that."
Forward Lewis Grabban is available following a three-match suspension as Norwich go in search of glory.