Mark Hughes was my hero, says Coventry boss Mark Robins ahead of FA Cup clash
By Simeon Gholam
Last Updated: 05/01/18 2:31pm
Twenty-eight years after combining to score the goal that saved Sir Alex Ferguson's Manchester United career, Mark Robins and Mark Hughes will now be going head to head in the FA Cup third round.
The date was January 7, 1990, and Ferguson was under intense pressure after three years without a trophy at Old Trafford. But Hughes got the ball in for Robins and he headed in the only goal of the game in a third-round win at Nottingham Forest. United went on to win the FA Cup that year and the rest is history.
Robins, now manager of Coventry, welcomes Hughes to the Ricoh Arena on Saturday with the Stoke boss also feeling the heat after a poor season so far.
Robins has, however, backed his former strike partner to come good.
"[Hughes] was one of my heroes growing up," Robins told Soccer Saturday. "He wasn't that much older than me but he was at the age where I could look up to him as he came through the ranks and got into the first team.
"He was such a powerhouse and a top striker, it was difficult to dislodge him, so our paths crossed [more often] playing for different teams. He's a good guy and hopefully things will now settle down for him."
Robins himself is more than familiar with managing under tough circumstances. Returning to Coventry in March for his second stint at the club, he was unable to steer them away from relegation from League One.
He has, however, steadied the club in League Two and they currently sit in the automatic promotion spots. The well-documented problems still exist at Coventry, but Robins has faith that the potential is there to get them climbing back to where they want to be.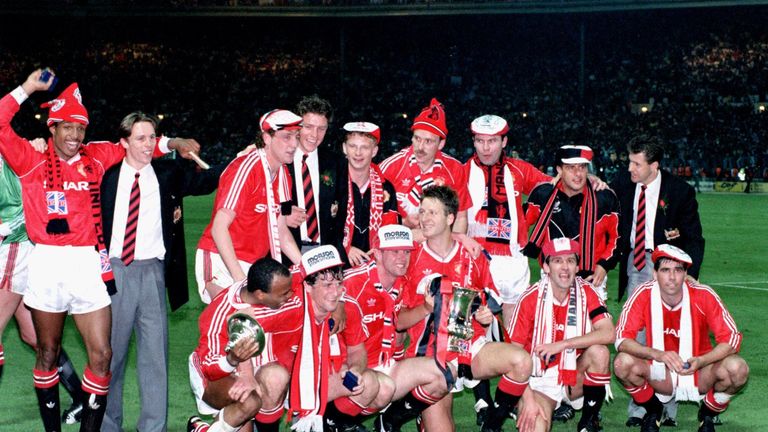 "It's a magnificent club that's underachieving and needs dragging forward," he said. "What drew me back was watching from afar and seeing that it was struggling big time.
"There is a big, big fanbase here and a lot that stayed away and continue to do so. We got to the Checkatrade Trophy final last year and took 45,000 supporters to Wembley and ended up winning it. We saw that as a pivotal moment.
"There's no sense of any problem when you're in the building and that's good because it's what we can control. When you're coming to work you've got to be as free as you can do do your training and improve.
"It's a long process and there's been a lot of change since relegation. It's been a really difficult period for the club but now there's a light at the end of the tunnel."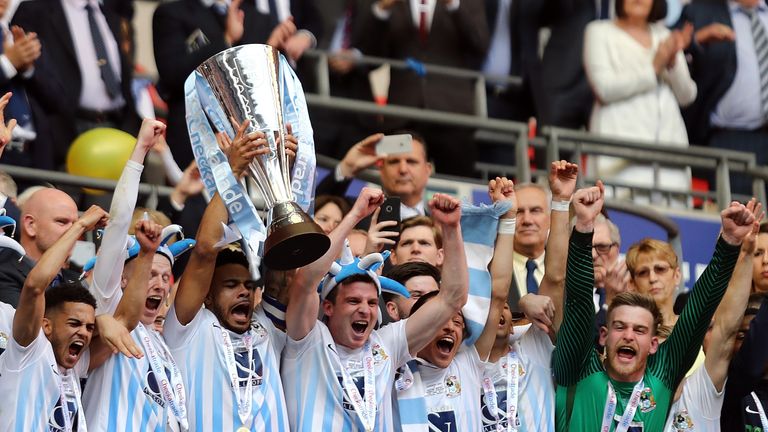 While Robins admits the league is the priority for Coventry, he insists their attentions will be fully focused on Hughes and Stoke, and maybe even a bit of a giant-killing that could inspire the rest of their season.
"It's one to look forward to against Premier League opposition, the players will see it as a free hit but it's absolutely not!" said Robins. "We're massive underdogs but we want to go and enjoy it, and also see if we can get through to the fourth round."
And Robins expects Hughes to put out a strong side in search of a much-needed victory.
"It's got to the stage where they've got to scrap and batten down the hatches and fight, and I honestly expect them to name a really strong side to come and get through to the next round," he said.
"They need to win and we want to win, so it should make for an intriguing tie. They've got massive quality and international players all over the pitch, so it will be interesting for some of our younger players to get that game under their belts."
Follow Coventry's clash with Stoke and the rest of the third-round matches on Gillette Soccer Special on Saturday from 12pm on Sky Sports News