Coventry City agree to extend Ricoh Arena stay until May 2019
By Joe Shread
Last Updated: 09/02/18 7:14pm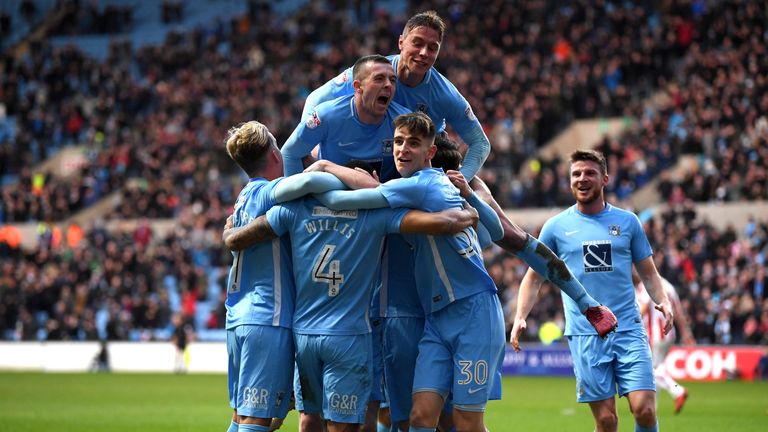 Coventry City have reached an agreement to remain at the Ricoh Arena until May 2019.
The Sky Bet League Two club had less than one year remaining on their deal with Aviva Premiership rugby side Wasps, who own the ground.
Coventry chief executive Dave Boddy said: "We're very pleased to announce this agreement, which is a deal for the club to continue playing at the Ricoh Arena until at least 2019.
"Importantly, this agreement gives supporters the certainty of where they will be watching their team play next season and provides stability to the club."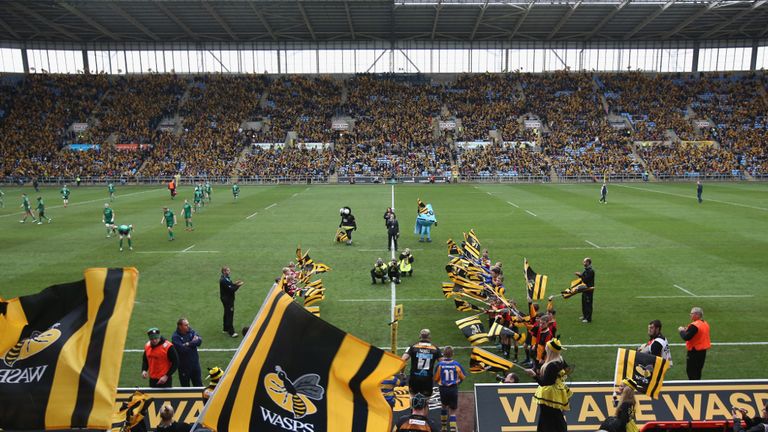 Wasps chief executive Nick Eastwood added: "We fully appreciate the importance to Sky Blues supporters of their club playing in their home city, so we have agreed to a one-year extension with the football club.
"Coventry have on numerous occasions expressed their wish to move to a stadium they own, but with those plans not yet realised this agreement will give the Sky Blues an extra year to secure a new home.
"This is certainly not a commercially-driven decision, and there are plenty of financial and other arguments for us not continuing with any agreement, but we do not wish to see the football club disadvantaged."
Coventry moved into the Ricoh Arena in 2005 after leaving Highfield Road, although they did spend the 2013/14 season playing at Northampton Town's Sixfield Stadium.