Coventry City send football kits to Syrian civil war refugee camp
By Shona Duthie
Last Updated: 10/05/18 2:00pm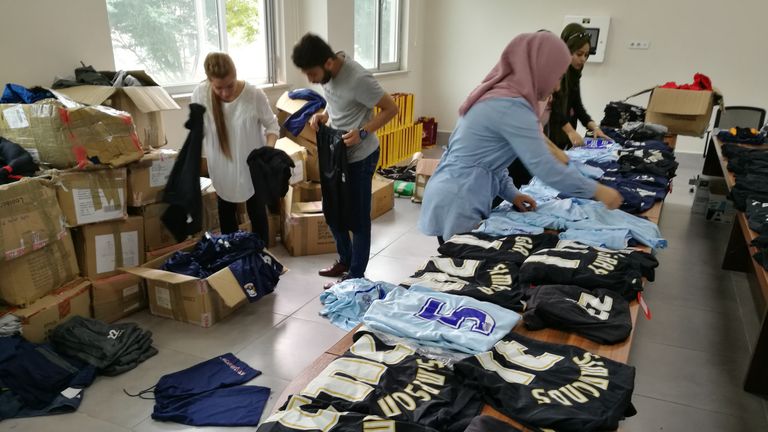 Coventry City have sent football kits to an Iraq refugee camp ahead of their League Two play-off semi-final.
Mark Robins' side face Notts County on Saturday, live on Sky Sports Football, but flew out 30 large boxes of Coventry's football kit to Iraq's Darashakran refugee camp.
The camp has been built for 13,000 people who have been displaced due to the ongoing Syrian civil war.
Sky Blues' chairman Tim Fisher decided to spearhead the initiative after visiting the camp following a business trip.
Fisher said: "I was terribly shocked by the conditions in the camp but was uplifted when I saw the positive impact football was having on the community.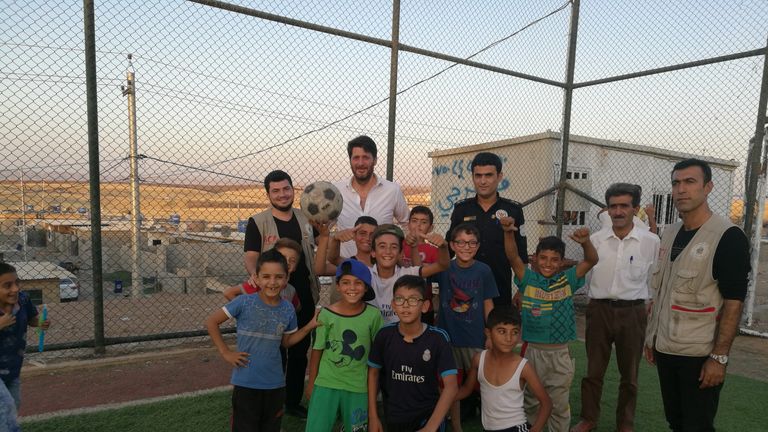 "The United Nations clearly recognised the power of the 'beautiful game' and initially built a small five-a-side pitch in the camp to ensure that minds and bodies remain healthy.
"The refugees have responded by forming their own leagues and competitions but the one thing they can't organise is the provision of kit and equipment.
"That's where Coventry City decided we could play our part. As a community club, we wanted to support this effort and so assembled as much match-day and training kit as we could to send to Darashakran.
"We hope our initiative is also a very good way to once again highlight the plight of the Syrian refugees in Iraq and other camps and hopefully motivate others to follow our example."
His plan to hand out kits will be implemented this weekend with volunteers distributing them on behalf of the club.
Fisher first became aware of the camp after meeting students and staff, who regularly visited Darashakran to provide free dental care and education, at the Ishik University in northern Iraq.
"When I visited the camp, my heart went out to all of those Syrian people who have been forced to flee their country because of the war that's raging there," Fisher added.
"They may be safe from the fighting now but the conditions in the camp are extremely challenging - to put it bluntly they are living in the most appalling conditions.
"But in the midst of all this deprivation a simple football pitch has become the camp's focal point and has had a remarkable impact on the community.
"It is clear that the joy of sport combined with the thrill of football is providing much needed respite."