The football community, including major governing bodies, will join to show their backing for the Rainbow Laces campaign.
The EFL, Premier League, PGMOL, and The FA have produced a rainbow photograph to show support for LGBT inclusivity as part of the campaign, set up Stonewall, which runs from November 24 to December 3.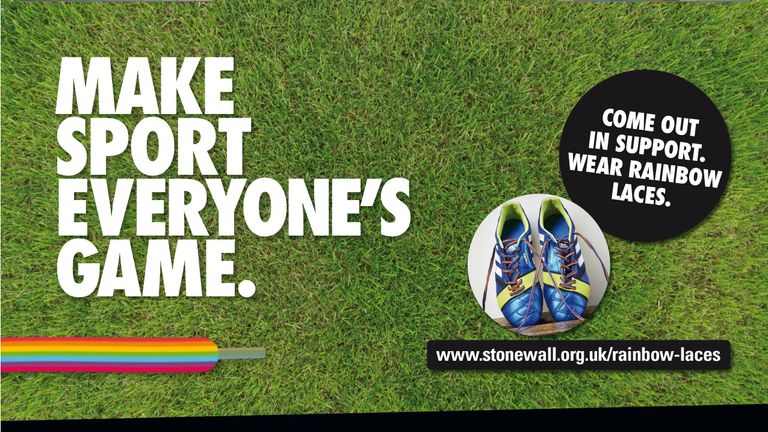 The Premier League has introduced rainbow branding to its ball plinths, pitch flags, handshake boards, and timing boards, while all top-flight clubs will be supporting the campaign, which aims to "make sport everyone's game", with various activities including rainbow-coloured captain armbands, laces and programme adverts.
EFL clubs will also be displaying rainbow-coloured corner flags at fixtures this weekend.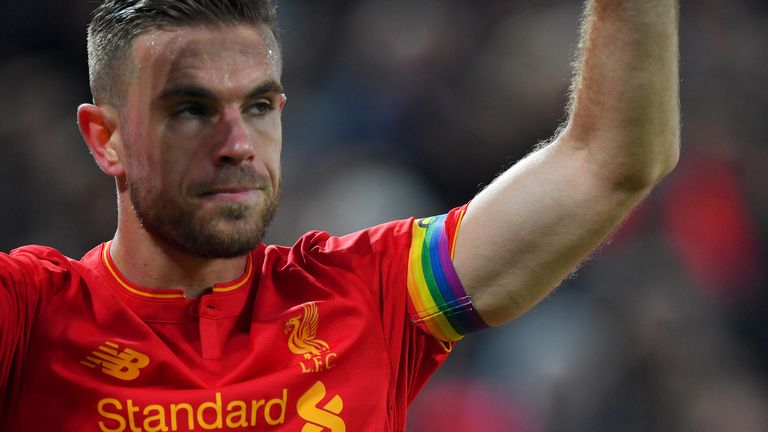 England Women's televised World Cup qualifier against Bosnia-Herzegovina on Friday will see players wearing the rainbow laces, along with PGMOL match officials from all four divisions doing the same this weekend.
Ahead of Rainbow Laces week, lots of football clubs, including Liverpool ahead of their Premier League match against Chelsea, have publicly voiced their support.
Here are some of the ways in which Sky Sports is backing Rainbow Laces...
From Friday, 'My Icon' returns with a Rainbow Laces theme, in a series of short films where LGBT personalities and allies from the world of sport - including football, rugby union, rugby league, hockey and cycling - share their stories. First up is the rugby union referee, Nigel Owens
There'll be continuing coverage across Sky Sports News, Sportswomen and our digital platforms, examining the issues at the heart of the campaign and how sport is becoming more inclusive
You'll be able to see interviews and features relating to LGBT inclusion on our Premier League, EFL and SPFL football broadcasts, as well as during our England rugby union double header from Twickenham on Saturday and other sports
A special Rainbow Laces content pop-up bundle will be available to all Sky customers on their Q or standard boxes this coming weekend, including selected 'My Icon' episodes and the football drama WONDERKID
Pitchside adverts, broadcast idents, social account logos and more - look out for extra colour provided by Sky Sports in a range of different places
You can keep up to date with our digital coverage of the campaign throughout the week at skysports.com/rainbowlaces - and remember to grab a pair of laces for you and your friends and team-mates!